Seafood dishes are increasingly gaining popularity across the country, and lots of people are in a quest to satisfy their curiosity about what these dishes actually taste like.
Some of the most common seafood dishes include salmon, shrimp, tuna, crabs, lobsters and prawns.
Notable restaurants have been established to give locals a taste of these dishes. Below is a list of the most popular ones in Nairobi;
1. Mawimbi Seafood Restaurant
Arguably one of the finest dining facilities not only in the country but globally, Mawimbi seeks to offer you luxury and comfort as you indulge in its mouth-watering delicacies.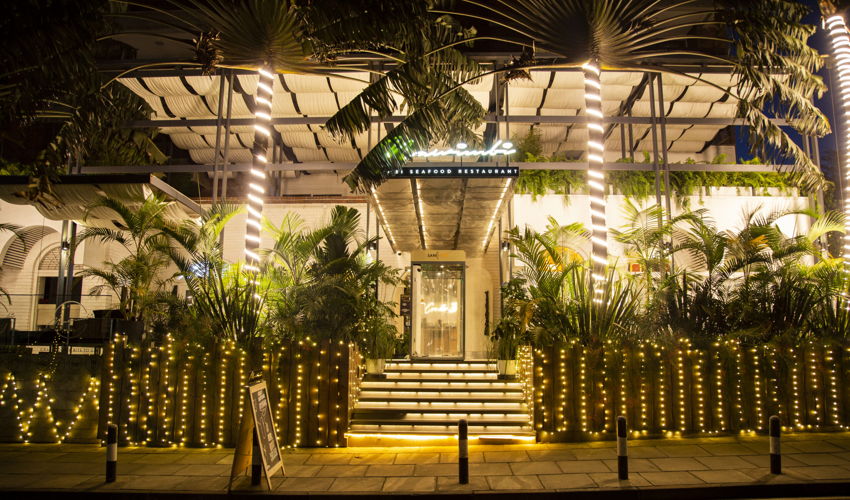 They have won prestigious awards for their impeccable services, so your experience will be nothing short of excellent. They have a wide array of seafood dishes, from the most common to the rare ones.
Furthermore, they also have delicious starters to give you that appetite boost, main courses and desserts to top it up.
Feel like indulging in some wine? They have the most exotic brands for you to try out. They are open daily from 6.00 a.m to 11.00 pm
2. Ocean Basket
Inspired by Mediterranean traditional recipes, the Ocean Basket, nestled at the Westgate Mall in Westlands seeks to give you the best seafood there is to offer.
Their aim is to make seafood available to everyone at quite pocket-friendly prices. Eat to your satisfaction with their generous portions of food, and they have family packages and a kid's menu for your little ones.
They also have a vibrant outdoor seating area with stunning views that add glamour to the whole place.
Feel like trying out new drinks? A wide collection is available for you to choose from. They open daily from 11.00 a.m. to 10.00 p.m
3. Seven Seafood & Grill
Located in ABC Place, Westlands along Waiyaki Way, Seven Seafood & Grill has gained a reputation for being one of Kenya's premier seafood-serving restaurants.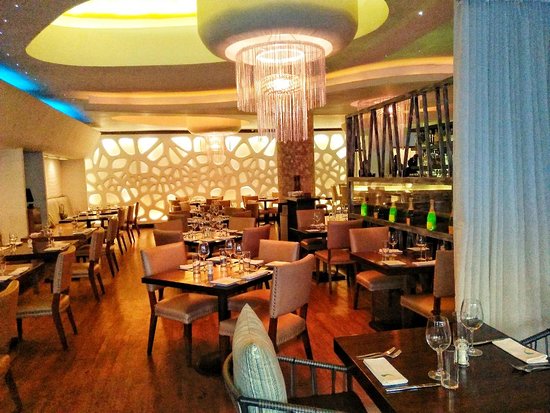 With its friendly staff, attention to customers' needs, calming aura, talented chefs and high levels of hygiene, it's hard not to fall in love with the place.
Their menu is detailed with starters like fire shrimp, main meals and specials like teriyaki salmon, snacks like burgers and sandwiches, and a variety of the freshest homemade salads.
They are open daily from 11.00 a.m to 12.00 midnight.
4. Samaki Samaki Seafood and Jazz
Nothing beats the combination that is tasty food and good music. Experience all this and more at this luxurious facility located along Othaya Road in Kileleshwa.
The interior decor is quite enticing with its shimmering lights and creative art. Have one of the staff show you to your seat, and then a menu is presented to you.
They have a wide variety of seafood dishes like tuna, salmon and prawns. Desserts and drinks are also available and in plenty.
Feel the rhythm of the music playing, and feel free to join in the karaoke sessions.
5. Everything Fish
Situated along Ngong Road, a few meters from the Junction Mall, Everything Fish is a gem offering you the best seafood dishes.
Being a branch of the Kamuthanga Fish farm in Machakos, you are guaranteed fresh food, made with the most expert hands to give you a tantalizing meal.
If you're a fan of fish, you'll be in for a treat, alongside a wide selection of plates of seafood. Drinks are available, both alcoholic and non-alcoholic.
6. Oysters and More
Wine and dine at this fine restaurant located on the ground floor of Village Market.
They have so much to offer in terms of seafood, with starters to give you that appetite boost, delicious main courses, chef's specials like cured salmon and salmon soup, desserts and a wide range of drinks to go with it.
It's all fun for music lovers on karaoke Tuesdays, and on Thursdays, free salsa classes are offered at the food court.
They are open daily from 12.00 p.m to 11.00 at night.
7. Seafood Villains
Seafood Villains is a modern dining facility located in Kikao Place along Gitanga Road.
They offer a variety of seafood cuisines, their speciality being the seafood boil, consisting of crab, crawfish, prawns, sausages, corn and an egg, with a side of the spiciest garlic and tomato gravy.
They also have a kid's menu, alongside different snacks. They are open for both dine-in and take-away services, every day from 12.00 p.m. to 10.00 at night.