Located about 3 kilometres from Nairobi's CBD in upper Parklands lies Westlands, an area dominated by the affluent in the city, both locals and expatriates.
It is defined by executive corporate buildings, well-maintained roads, high end restaurants, mansions and breathtaking bungalows.
Clubs form a significant part of Westlands, giving the locals a thrilling nightlife experience.
Whether you're looking to go all wild, or somewhere with a laid-back aura, you will be spoilt for choice.
Below is a list of the most popular and frequented clubs in Westlands;
1. The Alchemist Bar
If you are looking for a high-end chill spot with exemplary services, the Alchemist, located off Parklands Road ticks all your boxes.
It is a place where laughter and good vibes converge to spice up your experience.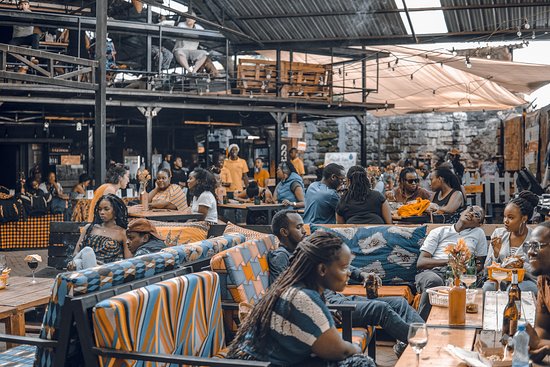 Start off with the most savoury delicacies from their detailed menu; both snacks and full-course meals are available.
The drink area will not disappoint with a wide array to sample from, so feel free to indulge in either cocktails, soft or hard drinks.
The crowd is a total vibe so be sure to interact and make new acquaintances.
2. K1 Clubhouse
This club is arguably one of the most frequented places in Westlands. Located along Ojijo Road, the spot is quite conspicuous with its vibrant and colourful architecture.
Get an all-rounded experience, starting with mouthwatering dishes that will leave you craving more.
Looking to cater to your insatiable thirst? The bar area is fully stocked with your favourite drinks, you will be spoilt for choice.
As you sip your drink, play indoor games such as pool, or simply vibe to the music
3. Skylux Lounge
Located in High Ridge, Parklands along the Soin Arcade, Skylux exudes a classy and luxurious vibe that is sure to draw revellers.
For top-tier culinary services, the chefs don't disappoint with a wide array of sumptuous dishes.
Whatever your drink speciality is, the bar is fully stocked with your favourites, occasionally sold at discounted prices to ensure you have fun without denting your pockets.
The place is dominated by locals and expats alike; the perfect chance to make new friends.
4. 40Forty Lounge
Booming music, lively crowds and flowing drinks is the stuff that a night at 40 Forty Lounge, located on the first floor of Stellato Mall, along Muthithi Road, is made of.
Its position also allows breathtaking views of Westlands and the larger Nairobi region.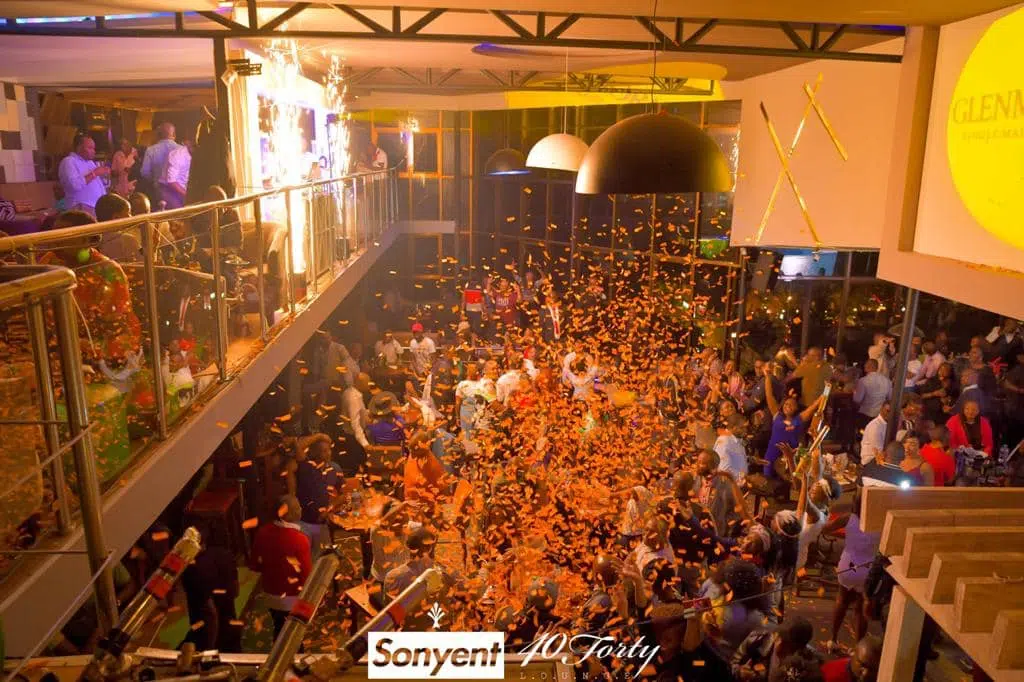 Start the night with tasty meals, and once the foundation is set, proceed to the bar area to let loose.
If you are a cocktail lover, you'll be in for a real treat with their exotic flavours.
Bring your dancing shoes along and party the night away.
5. The Sting Lounge
Feeling all energetic and wanting to bust some moves on the dance floor? The Sting Lounge located along Soin Arcade is your go to place.
With plenty of space and alluring decor, feel free to choose a comfortable spot and while the night away.
If you're feeling famished, all you need to do is order a meal that will have your mouth watering.
For a wide range of beers, soft and hard drinks, the bar area caters to that.
6. The Muze
Located at the heart of Westlands, the well-choreographed lights, hospitable staff and ambient aura at Muze will definitely entice you.
The facility exudes a calm and laid-back energy, perfect for an intimate experience with your friends and loved ones.
Food and snacks are available to keep you going through the night, and the cocktail bar caters to your drinking needs.
The music scene is an interesting experience with karaoke nights and guest artists.
They open on Fridays and Saturdays from 9.00 p.m
7. Havana Bar
Ladies in mind-blowing attires and lads looking swanky is the scene at Havana Bar in Woodvale Grove.
The facility seeks to spice up your nightlife experience by offering you exemplary services.
Start off the night by visiting the grill area to sample meat dishes.
Drinks are available, so feel free to ask for your speciality. Offers and discounts are occasionally offered to loyal customers.
Bring your dancing shoes along and burn some calories on the dance floor while jiggling those moves.
8. Black Diamond Club
No better way to start a night other than on a full stomach, and the professional chefs at Black Diamond sees to that.
You need not worry about rowdy people since the crowd here is well-behaved.
The bar area does not disappoint with a variety to choose from, whether soft or hard.
Top up your experience with a diverse music scene, mostly focused on playing African music. The minimum age for entrance here is 23.