Nothing quite beats the experience of dining in a fine area, with exciting interior decor or vibrant outdoor spaces, high-end furniture, piano music in the background, spontaneous services and different cuisines to savour.
Some restaurants even have VIP areas where special services are offered, and exclusivity is prioritized.
At fine dining restaurants, services are a price higher, though you are guaranteed value for money. Below is a list of the best ones in Nairobi;
1. Karen Blixen Coffee Garden
Located in Karen, Nairobi's outskirts, Karen Blixen Coffee Garden is a high-end facility that seeks to give its guests the best dining experience, and guarantee value for money.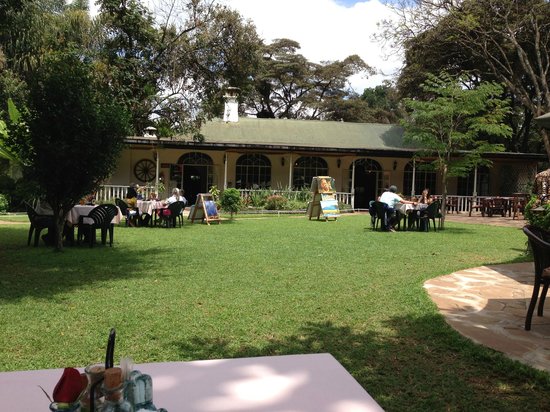 They have different cuisines to try out, and an À la carte menu where your meal is cooked on order.
Sundays are for buffet, and charges are Ksh. 3250 for children under 11 years and Ksh. 6000 for anyone else.
Swim at the heated pool overlooking the spectacular garden and pergola. Take a walk around the expansive facility and get treated to stunning views of nature.
2. Bao Box
Located at the heart of Westlands, Bao Box is another fine dining facility that you should definitely try out.
Their meal combos will definitely blow you away, with amazing starters, main courses, desserts, cocktails, smoothies and more.
They also have group meals at reasonable prices. If you're a gamer, treat yourself to over a hundred board games, from the popular ones such as Ludo and Scrabble, to the less known.
Charges for board games are Ksh. 1000, Virtual reality can also be played at the facility, alongside miniature golf if you are a golf fan.
3. Chop House
Situated at the high-end Radisson Blu Hotel in Upperhill, Chop House is a stylish restaurant, if the architecture and decor are anything to go by.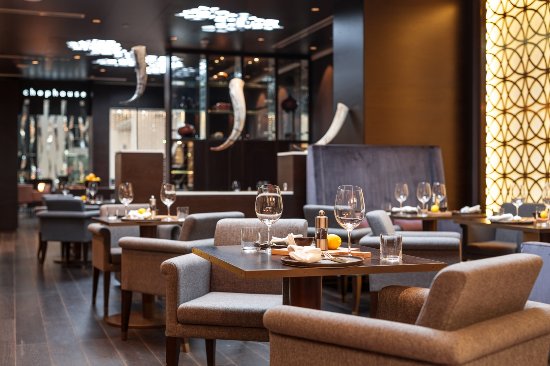 Feel at home with their really friendly staff, and feel free to order anything from their diverse menu; Mediterranean, oriental and continental dishes are all available, giving you the chance to try out new recipes.
Top this up with a side of their mouth-watering desserts, from large scoops of ice cream to slices of cake. They also have a mixologist with a recipe for the best cocktails.
4. Mandhari Restaurant
Nothing can beat the elegance and sophistication that defines Mandhari Restaurant, located inside the Serena Hotel.
The aura spells luxury, from the gold-draped curtains to the soft piano music playing in the background.
Indulge in seasonal dishes, or go with the chef's special, guaranteed to leave you awed.
Sit on the outdoor terrace overlooking the spectacular pool and enjoy the calming breeze. If you fancy a smoke, a cigar deck is available for that.
Try out their exotic drinks as well, and the Captain's Table caters to those who love privacy.
5. Tatu Restaurant
Tatu Restaurant is another fine dining restaurant located at Fairmont the Norfolk Hotel.
With one of their chefs having won two Michelin stars for their top-tier servicing, it's hard not to fall in love with their haute cuisine.
Relish in the flavors of African and European dishes, with a side of the freshest homemade vegetables and salad.
For your young ones, children-friendly meals are available. An outdoor seating area is available for you to enjoy the breeze.
They are open from Monday to Saturday, from 6.00 pm to 10.00 at night.
6. Five Senses
Located on the second floor of Galana Plaza in Kilimani, Five Senses is a fantastic place if you're looking for a luxurious dining facility.
The interior has been tastefully and creatively furnished to give it a stylish look, and there is an outdoor space for nature lovers, giving you the chance to catch breathtaking views of the vast Nairobi.
Their chef uses fresh ingredients to give you tantalizing meals, including international cuisines.
They have a bar that is stocked with drink varieties and a VIP area for intimate meetings and hangouts.
7. Argenti Restaurant and Lounge
With three branches across Nairobi, Argenti, meaning silver in Italian, is a leading fine dining restaurant, with its top-notch services and friendly staff.
Treat yourself to renowned continental dishes, with traditional recipes from Italy and other countries.
With their haute cuisine and à la carte menu, you're guaranteed nothing short of excellence, whether it's breakfast, lunch or dinner.
For your quick fixes, an in-house coffee shop will cater to you. They have a lounge where you can retreat and indulge in a drink or two.