Looking for a place to have fun for both kids and adults, shop at high-end stores, indulge in various delicacies and simply have a good time, then look no further.
The Village Market Mall is an open mall located along Limuru road, in Gigiri, Nairobi, and everything about the mall oozes sophistication, elegance and serenity.
Most of the activities you can undertake are family-friendly, so be sure to tag your people along and bond over good times.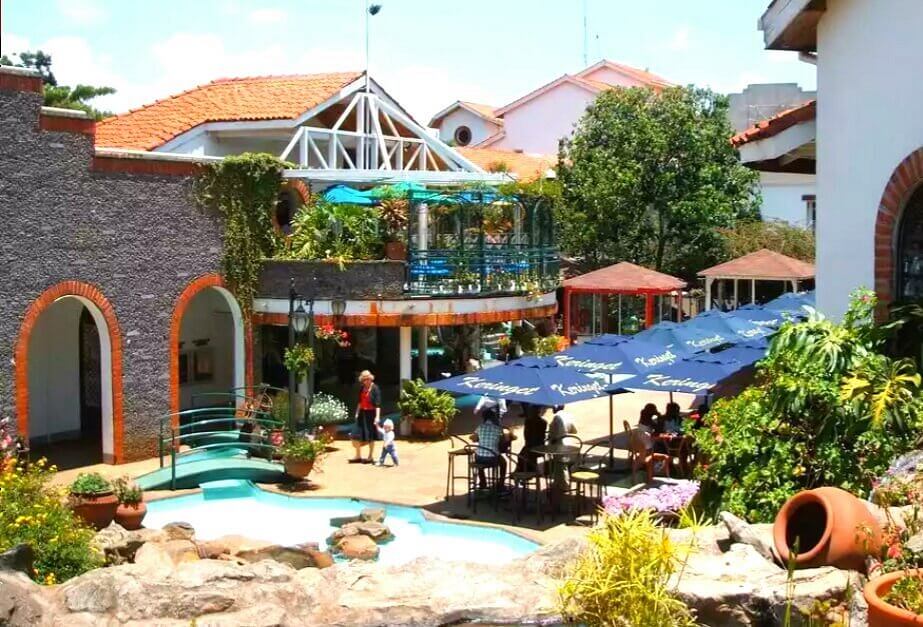 The mall opens daily at 8.30 a.m and closes at 10.00 p.m.
Below is a list of activities you can do while at The Village Market.
1. Have Fun at The Gaming Arcade
Nothing can make you feel refreshed and in high spirits like a good game.
The gaming arcade at the mall offers you hundreds of varieties to choose from. This is your chance to try out new games or learn a new skill.
The Village bowl, which has eleven lanes, will definitely spice up your experience.
Charges for bowling vary, depending on the day of the week and time, ranging between Ksh. 250-500 per head, per game.
Table games like pool and air hockey are available, and the charges are Ksh. 200 per person.
Try board games like chess, Scrabble and monopoly with your group of friends or even strangers, this is the chance to make new acquaintances.
2. Try The Ozone Trampoline Park
If you think you're too old to jump on a trampoline, then you are absolutely wrong.
At the Ozone trampoline park, children and adults alike pay to experience the thrill of it.
It is not only a good way to unwind but helps you flex your muscles as well.
Charges vary as well, depending on the day of the week, ranging from Ksh 550 to Ksh 900 per head.
Additionally, you have to pay an extra Ksh. 250 for trampoline grip socks that ensure your safety. Should you happen to tag a group of friends or family, the charges are Ksh. 2200.
The game is not advisable for children below five years or pregnant women. There is a snack bus available, stocked with different bitings to bring back your energy.
3. Pay A Visit To Under The Sea
Under The Sea is a state-of-the-art recreational facility for children above 7 months.
Thoughtfully decorated with different kinds of marine life like turtles, fish and dolphins, the area is sure to intrigue your child.
There is a Marine Mountain where kids learn about different kinds of marine life. Afterwards, interactive games, coordinated by adults are played, and children learn important social skills.
There is a program dubbed Love the Ocean which teaches kids about environmental conservation.
Crafts lessons are also taught, where children learn to make different things from scratch, and this develops their motor skills. Charges range from Ksh 700 to Ksh 1000 per child, for two hours. Additionally, it is mandatory to have safety socks on.
4. Explore Glitch Virtual Reality
If you are a video game fanatic, then this is the right place for you.
The Glitch Virtual Reality gives you a chance to be part of the game, literally, unlike other times when you use an external console to play video games.
Exhilarating is one word that will define your experience, as you become a real player inside the game while escaping reality for a couple of hours.
It is suitable for children above ten years and adults as well. Charges range from Ksh 200 to Ksh 1300, depending on the game's category.
However, persons with heart conditions or epilepsy are advised not to try the game, due to the high adrenaline levels that it spikes.
5. Mingle At The Ballpoint Social Club
Nothing exudes social vibes like this restaurant that is alluring in every sense of the word.
The architecture is elegant, mostly giving out an '80s kind of vibe.
There is no better way to bond with people other than over good food, hearty conversations and mind-blowing games, and the Ballpoint social club takes care of all that.
Their menu is simply enticing, serving dishes like chicken tikka, BBQ chicken, cheese fries, Nachos, fish and chips, the list is endless.
Different accompaniments are also served. Top this up with different games like darts, chess and ping pong, and over 40 other arcade games.
6. Shop Until You Drop
Find every kind of necessity you wish to shop for, and then choose from the various retail stores at the mall.
For every kind of skin care product, shower gels, fragrances and lotions, shop at The Body Shop with relatively affordable prices.
The Bits and Bob outlet offers you the chance to shop for outdoor necessities like gardening tools, camping gear and DIY equipment. They have an auto care section to service your car and sell spare parts as well.
Other places to shop include supermarkets and food stores.