Set out like a jewel in Westlands, one of Nairobi's leafiest suburbs, lies the Westgate Mall, a fine leisure and shopping mall.
It is about a ten-minute drive from the Nairobi CBD, and is your ideal getaway place for the weekend with either family or friends or simply a solo date.
The mall bears historical significance where on 21st September 2013, 71 people lost their lives in a gruesome terror attack while 145 were injured.
Annually, a memorial service is held to commemorate the lives lost.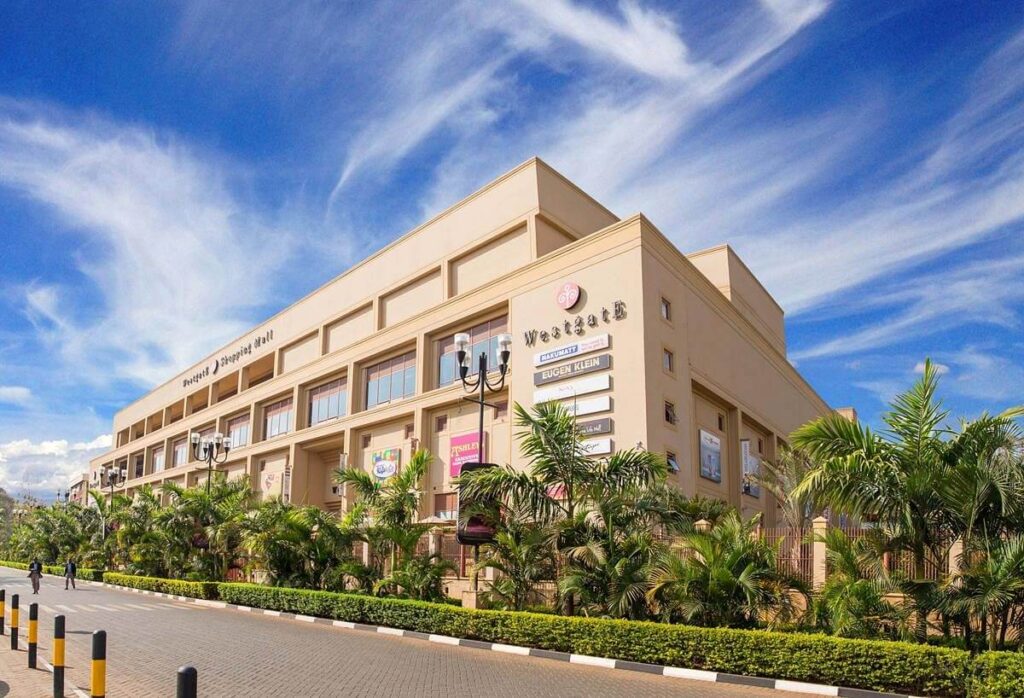 Below is a list of fun activities you can engage in at the Westgate Mall
1. Letting Loose At The Gaming Arcade
There is no better way to wind down other than indoor games with your group of friends.
The Strikez gaming arcade offers you a variety of games to try out at affordable prices.
Bowling, where you roll down a heavy ball and try to hit a group of bottles, is a top game at the arcade. It is thrilling, especially when you play against a certain team.
Pool tables are also available, so challenge one of your friends to a game and see who wins.
Other games offered are air hockey and board games as well.
This might be the perfect chance to try out new games if you haven't already.
You are advised to make reservations prior to your visit to avoid hitches.
2. Fitness Centre
You can never go wrong with flexing some muscles, and the best way to do that is at the W fitness and wellness centre.
Equipped with various kinds of gym equipment including cross trainers, treadmills, stair masters and spin bikes, the gym is designed to help you keep fit in the most luxurious way possible.
Once you sign up, a personal trainer is assigned to help you keep up with your fitness routine, and give you a programme suited just for you.
The state-of-the-art facility is also equipped with an indoor heated pool, so after your workout session, all you need to do is take a dip and feel refreshed.
3. Cinema Experience
We all love a good film and what better way to spice the experience other than a movie theatre?
The Westgate Cinema streams every kind of film; blockbusters, Kenyan films, musicals and even classics.
Tickets go for as low as KES 350, and the highest goes for KES 950.
Tag your family and friends along, and experience the uniqueness of watching movies in either 2D or 3D.
There is a kid's area streaming shows for children of different ages, so tag them along for an all-round family outing.
4. Kids Park
Having to shop while having young, energetic children with you can be really exhausting, but the kids club at the Westgate mall seeks to save you from that hassle.
The park is fully equipped with every kind of play equipment for children of different ages; ball pits, maze nets, slides, climbing tunnels, the list is endless.
The games not only distract them but challenge their intellect as well by helping them think.
They also get to make new friends and build their social circles.
Signing in to the club will enable you to keep tabs on interesting events for your child, and entitles you to discounts and offers as well.
5. Explore The Food Court
The best way to add glam to your day is by indulging in good food, and the food court at the Westgate mall has you covered.
Different restaurants are available, offering different cuisines at various prices, you only need to choose whatever suits you.
Want a mean steak? The Grill Shack offers you steak just how you like it, with different accompaniments.
The popular Ocean Basket has a branch at the mall, so this might be the chance to savour what seafood tastes like.
Other popular eateries like Chicken Inn, Pizza Hut, and Kentucky Fried Chicken are available.
6. Shop Until You Drop
We all know how shopping for stuff feels exciting, so why not do that at this mall with hundreds of retail stores to choose from?
For unlimited and luxurious clothing, try stores like Kache by Angie, Woolworths and the elegant Fazal boutique.
Bata and the Nike store on the other hand offer a wide array of shoes to choose from.
Spice things up by shopping at Basic Intimates for all kinds of lingerie.
Want to buy dry foodstuffs, quick snacks or those refreshing drinks? The popular Carrefour has its branch at the mall.
Shoprite, a leading South African supermarket has its first branch in Kenya, located inside the mall so feel free to shop till you drop.