Conveniently located along Ngong Road, a few kilometres from Nairobi's CBD, the Junction Mall is your go-to place if you're looking for an all-round experience; dining, shopping, family-themed activities and leisure.
Having been operational since 2004, the mall features a number of local and international stores to choose from, and its location further makes it conducive for an out-of-town experience.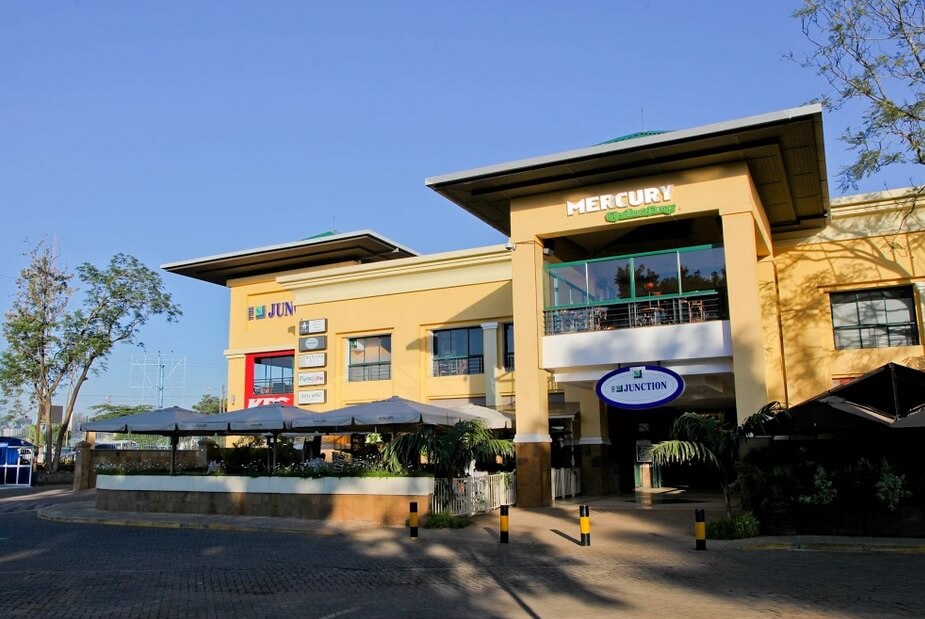 Junction Mall opens daily at 6.00 a.m and closes at 10.00 p.m, so feel free to check out their products and services. Parking facilities are ample, and their security is heightened.
Below is a list of fun things to do at the mall.
1. Enjoy delicacies at the Big Square, and Subway restaurants.
Nothing lightens your mood like some skilfully made dish. The Big Square restaurant knows this all too well, with its wide array of dishes.
Enjoy a full Square breakfast inclusive of your favourite beverage, eggs, sausages, bacon and toast.
For either lunch or dinner, try pork, BBQ, chicken, mutton or beef served with various accompaniments.
Snacks and drinks are also available on the menu.
For the perfect and tastiest sandwiches, try the Subway restaurant, which has different flavours to choose from.
Fancy yourself some good dessert like ice cream? Check out their menu for the same.
2. Watch movies at Century Cinemax
Watching movies is one of the most popular and fun ways to wind down.
What better way to do that other than in the biggest movie theatre in the country?
Century Cinemax has a branch at the mall, streaming various movies that will keep you entertained; from blockbusters to Kenyan films and classics.
Be part of the film, literally, by buying 3D glasses going for Ksh. 300.
Animations and cartoons are also streamed so bring the young ones with you.
Tickets range from Ksh. 400 to Ksh 650 per movie, per head, and snacks are available too.
3. Style up at Manix clothing and at LC Waikiki
Manix clothing is one of the leading clothing stores in the country.
Selling renowned brands like Digel, Polo, Levi's and Cortefiel, feel free to shop for any kind of jeans, t-shirts, formal shirts, shorts, khaki pants, tops for the ladies, hats and caps.
They have occasional crazy offers and discounts of up to 50%, so be on the lookout for their deals.
Need to step out, literally, looking fine, shop for fancy shoes at LC Waikiki, also known for its quality products.
4. Slay the look with Linton's cosmetics
Linton's cosmetics, a leading beauty store in the country, seeks to glam you up by offering you hundreds of products to choose from.
If you are a make-up lover, get quality products at the store and slay that look.
Need those skin care products that will have you glowing; face serums and creams, they have leading brands at the store.
Now, what's a good look without some fragrance to top it up? Shop for something that suits your taste and walk around smelling heavenly.
The outlet has a spa area with those professionals that'll work magic on your body, leaving you feeling all rejuvenated.
5. Shop for health products at Healthy U
Have you been looking for a store that sells natural products that cater for your health and wellness? Then Healthy U is just right for you.
From weight loss products, supplements that boost your health, antioxidants, detoxing smoothies, body cleansers, orthodox teas, organic spices and herbal skin care products, all they aim for is to promote healthy living.
They have a wide range of snacks sourced from plants, as well as organic chocolates and gluten-free products.
A nutritionist is available to help you shop for products suited specifically for you, should you be having any underlying conditions.
If you're looking to prioritize your health, then this is the place to go.
6. Shop for accessories at Accessorize With Style
There's no better way to spice up your look other than with accessories.
With a wide variety to choose from, Accessorize With Style seeks to make you stand out and look elegant in any outfit.
Products are available for both men and women. Are you a lover of jewellery? This is the perfect chance to add to your collection of chains, necklaces, bracelets, bangles and rings.
With their quality products, you're bound to keep coming back for more.
Shop for handbags, clutch bags, purses, and leather wallets at the store as well.
In the glaring sun, protect your eyes with sunglasses that will have you looking fashionable. And oh, they have hats too!