Ngong Road is one of the major travel routes in Nairobi, connecting Nairobi City and Ngong town while traversing through major towns like Karen and Dagoretti.
The dual carriageway has also eased traffic concerns. Along the road are some exciting places to visit, whether on solo dates or family-themed activities. Here are the notable ones to check out;
1. Ngong Road Forest Sanctuary
The Ngong Road Forest Sanctuary is a wonderful place for both children and adults, particularly if they enjoy being in the great outdoors and being close to nature.
The forest features winding walking and jogging trails that will take you through lofty trees that are full of singing birds, and you may even catch a glimpse of a Sykes monkey in the bush on occasion.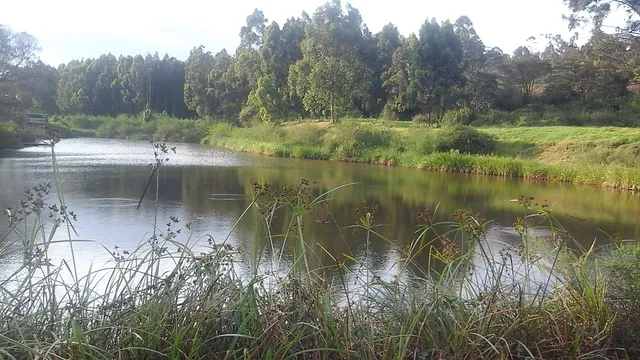 You will have a great time at the sanctuary because it features both a picnic area where you can sit and rejuvenate and a playground for children that is equipped with a jungle gym.
A game of "hide and seek" is another fun activity that may be played among the trees.
The sanctuary is home to some of the world's best mountain biking routes, perfect for exercising.
2. Ngong Racecourse
The Ngong Racecourse and Golf Park is the only horse racing facility in East Africa.
It is controlled by the Jockey Club of Kenya, whose primary objective is to organize the sport of horse racing in Kenya and ensure that it is conducted in accordance with international standards.
This is without a doubt one of the most secluded and private spots in all of Kenya.
You have the option of placing your wager on the horse that you think will come out on top.
The scenery is also ideal for events and parties.
3. Artcaffe Restaurant
The Artcaffe restaurant is a modern dining facility that first opened its doors in June 2008 in the Westgate Mall, and with this pioneering location, it seeks to bring the first truly European model of coffee and bakery to Nairobi, through delectable dishes, cocktails, and events.
They serve pizza, roast beef, braised lamb, local halloumi salad, burgers, and a lot of other foods, both local and international cuisines.
You can even complete your dinner with a slice of chocolate cake accompanied by a steaming mug of your choice of beverage which is sure to be excellent.
4. Circle Art Gallery
If you're a fan of the visual arts, you've found the ideal location to pursue your passion. The space showcases a collection of works by skilled artists and photographers.
This is a great opportunity for guests to network with other creatives and expand their knowledge.
Everything from the excellent lighting of the artwork to the gleaming white interior is nothing short of amazing.
The owner/host and her staff provide an informative tour and insightful commentary on the exhibit's works. You should not worry, as there is plenty of parking and security is high.
5. Junction Mall
The Junction Mall, which can be found in Nairobi's Ngong Road neighbourhood, is home to a variety of local and worldwide retail giants as well as luxury boutiques, in addition to a variety of other retail, food, and entertainment options.
The mall has an easy-to-navigate layout for the best all-in-one shopping experience possible. It is home to over 90 stores that are distributed across 258,908 square feet of retail space. In addition, there are over 800 safe parking bays.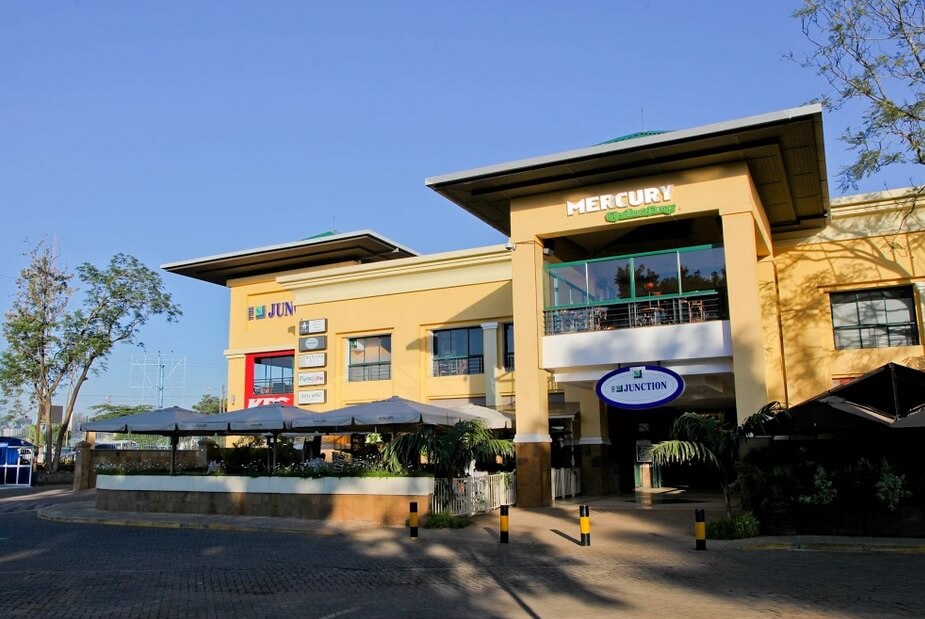 In addition, The Junction Mall is home to unrivalled entertaining events, which are designed to enhance the whole shopping experience.
Add to this a cinematic experience at the theatre where you may stream the latest Hollywood blockbusters as well as local productions.
6. Brew Bistro and Lounge
Looking to wind down properly after a long week? The Brew Bistro has you covered in that. Have your taste buds blown away with their well-infused menu featuring both local and international delicacies; the perfect chance to try out new recipes.
Top up your experience by getting entertainment at the lounge as the DJ spins music the whole night. Feeling like indulging in your favourite drink? They have you covered with a wide array to choose from.
7. Mash Park Hotel
Located about five minutes from the Junction Mall, this three-star hotel is your go-to place if you're looking for ambience and hospitality.
Everything about it exudes elegance, and the staff is very friendly and eager to help. Their menu features a wide range of tasty delicacies so feel free to indulge, and top this up with a glass of ice-cold fruit drink, or dessert of your choice.
Looking for accommodation? They have you covered with spacious, clean and well-maintained rooms, overlooking the lush green Ngong hills, so you wake up to stunning views.