With all the hustle and bustle of the city, it is normal to want to retreat to a quiet place, away from noise and chaos, and spend quality time either alone or with your loved ones.
Nairobi is home to several areas where picnic activities can be taken. Whether you're on a budget or not, you have a variety to choose from.
Below is a list of the top places to have a picnic in Nairobi;
1. Amani Gardens
Situated in the vast Karura Forest in Ruaka, Amani Gardens is a top picnic site, owing to the ambience and calm aura it exudes.
Entrance is only Ksh 100 for adults and Ksh 50 for children.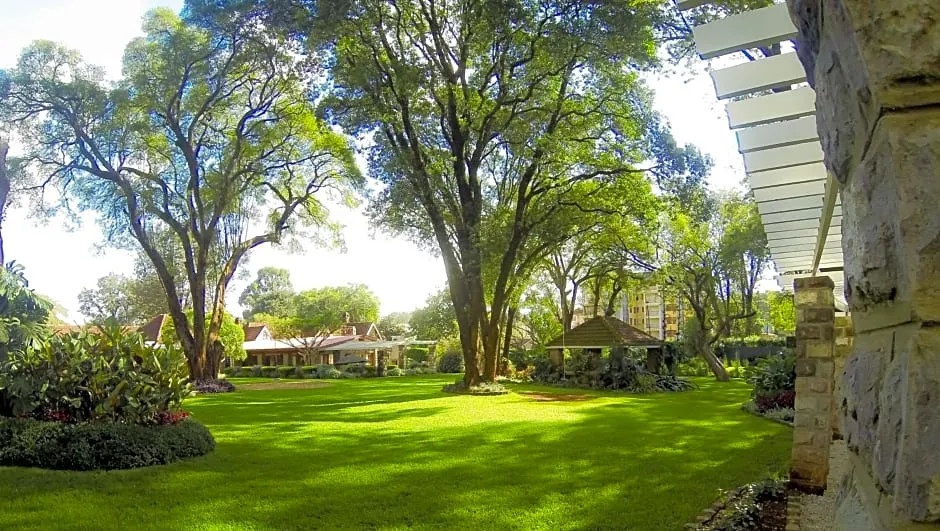 Sit and marvel at the beauty of nature, with different birds flying around and the trees swooshing to give the most relaxing breeze.
Feel free to take a walk and capture the beauty around with your camera.
Snacks and food are allowed or choose to dine at the River Café restaurant located within.
2. Arboretum Gardens
Established in 1907 by Batiscombe, the Arboretum is a haven of beauty situated along Statehouse Road in Kilimani.
The facility is well maintained, with trees lining up the entrance, instantly putting you in a relaxed mood.
Their gardens are well-mowed, providing a perfect place to sit or even lie down. Guests are at liberty to bring music equipment and get entertained as they enjoy the views around.
A river located within tops up the view, and gives you the perfect backdrop for taking photos. Charges are Ksh. 65 for adults and Ksh. 27 for children.
3. Mokoyeti Picnic Site
This is another popular picnicking spot guaranteed to give you spectacular views at the heart of the city and make you feel rejuvenated.
The site is located inside the Nairobi National Park near the Leopard Cliff. Sit in the shaded spots and marvel at the wildlife, birds and monkeys surrounding you, amid breathtaking trees.
Overlooking the Mbagathi River, get treated to an unrivalled view as the raging waters pass by. They are open daily from 6.00 am to 6.00 pm.
4. Oloolua Nature trail
Situated in the leafy suburbs of Karen, the Oloolua Nature Trail is an ideal retreating haven if you're looking to get lost at the heart of nature.
There are several spots where you can sit and enjoy the fresh, crisp air as you indulge in food or drinks, whether alone or with your people.
Take a walk along the nature trail and catch views of the nearby Ngong hills, and stunning spots to take pictures in.
Charges are Ksh. 200 for adults and Ksh 100 for children.
5. Kingfisher Picnic Site
If you are a bird lover, you'll be in for a real treat at the Kingfisher Picnic Site located inside the Nairobi National Park.
Hundreds of bird species flock to the area, treating guests to spectacular views.
The picnic area has been well-designed to give strategic views of the beautiful surroundings.
Small huts have been set up to shield visitors from the glaring sun. Feel free to bring snacks and drinks of your own.
Entry charges are Ksh. 400 for adults and Ksh 200 for children.
6. Central Park
Central Park is an urban park situated opposite Uhuru Park, just behind the famous Serena Hotel.
Its close proximity to the CBD gives you a good break from all the noise, offering you a quiet place to retreat to and enjoy the green scenery.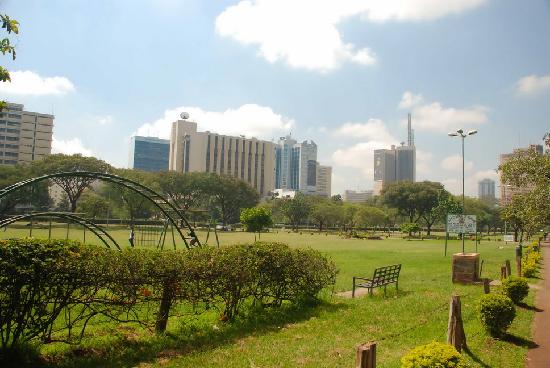 The Nyayo Monument is a historical landmark that you should definitely take a picture of.
A children's playground is located within, complete with play amenities to keep your young ones entertained. Entry is absolutely free.
7. Uhuru Gardens
A few minutes walk from Nairobi's CBD, Uhuru Gardens is a popular park that bears historical significance, having been set up to commemorate Kenya's independence.
The gardens are well-groomed and maintained, giving you a nice place to sit and wind down. Feel free to carry food and drinks, or buy from the vendors selling snacks around.
The park closes at 6.00 p.m., and entry is free, though you'll pay Ksh. 200 should you wish to move around in your car.
8. Evergreen Park
True to its name, Evergreen Park is evergreen, with beautiful trees lining it up, and well-mowed grass creating the most breathtaking scenery.
It is situated along Kiambu Road and is a popular stop for those looking to escape momentarily from the CBD.
Go boat riding or fishing in the artificial dam, or engage in other fun activities such as horse riding. Entry is Ksh. 500 for adults and Ksh 400 for children.