Ruaka is located at the western end of the Northern Bypass along Limuru Road. It is in Kiambu County and northwest of Nairobi, approximately 14 km away.
This is the town to break a sweat in and dance the night away any time of the week.
If you want to meet new people, or you want to hang out alone next time you are in Ruaka pick one of the clubs in the list below;
1. Klub Decimo
The vibe at Klub Decimo is electric, and has a great ambience and good music. Football fans flock in here to watch games as they drink and eat.
It has space for a pool too.
The night starts with great music from a selection of reggae, hip hop and rock.
The bar area has a variety of drinks to choose from too.
2. BIG 5 Lounge
BIG 5 Lounge is located near Two Rivers Mall. It has a lucrative outside setting that sets the mood once you are there.
It is well fenced and the outside shade gives it its amazing ambience. The lounge has a big and secure parking space. They offer fast food and grilled meat.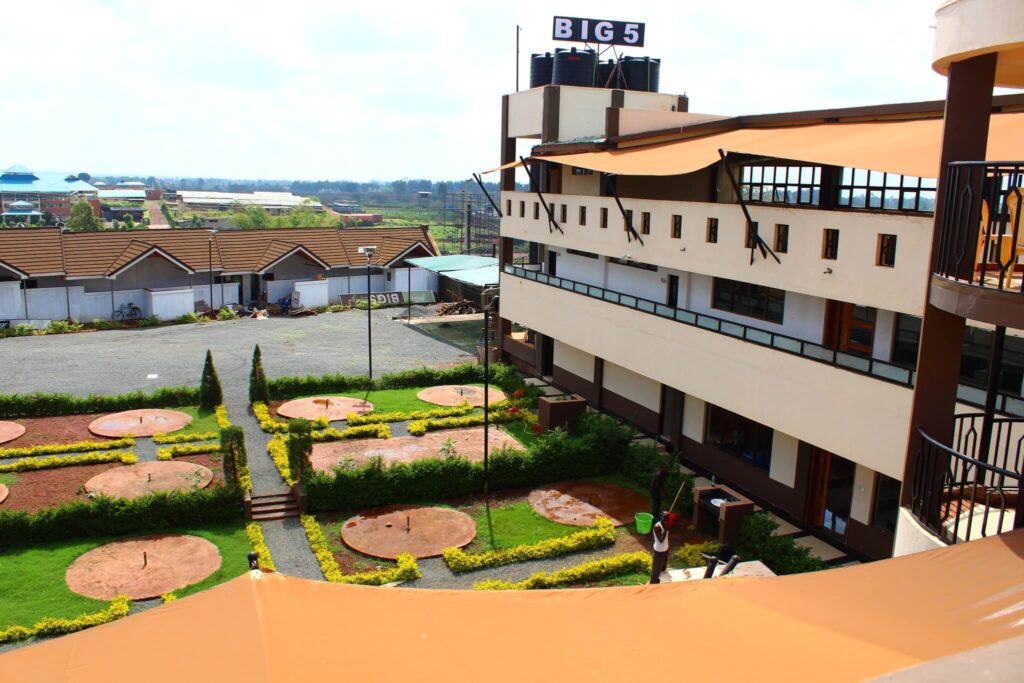 They have a range of whisky, gin and beers to choose from, and you get to enjoy it in the outside shade.
3. Kenge's Bar and Restaurant
You will access the bar via Banana-Raini Road. This is a spot for football matches and has a beehive of activities.
They serve local beer and it is best enjoyed when the fans watch their football matches on the big screens set up around the bar.
They offer nicely done nyama choma. This is the perfect place for you to enjoy if you are starved and in need of good company.
4. Miguela Lacasada Sports Bar
When it comes to all-round customer service, Miguela Lacasada Sports Bar stands out.
This is a spot that can accommodate the whole family.
It is open 24 hours daily and has a beautiful garden to host different parties.
Miguela Lacasada has great live music. It is graced by various celebrities too.
They have African dishes and different types of meat such as Kuku and nyama choma.
They offer the best selection of wine and beer.
5. Queens Bar Restaurant
This is a bar with a very spacious area for dancing. They offer satisfactory services, especially with the food they offer.
Are you looking for the best grilled meat around Ruaka? Queens Bar Restaurant have all that and in different forms from Chicken, goat and beef.
You will enjoy your cocktail outdoors, enjoying a cold evening breeze and well-hung lights.
6. Aroma Lounge
If you are into partying with style, you should drop into Aroma Lounge and party.
They have nice posh furniture to relax as you sip your drinks and pose for pictures.
The light compliments the dancing floor. If you are looking to show off your dancing style, you should carry your lightest shoes to Aroma because the DJs have a well-organized playlist.
You need not worry about getting hungry because the delicious food from their kitchen got you covered.
7. Raver's Paradise Lounge Bar and Grill
It is located opposite Nafuu Wholesale on Limuru Road.
It is open 24 hours and during the day you would want to sit at their outdoor space and enjoy their food.
The Lounge has a well-put décor and club lights that light up the place at night and sets the Mood for dancing if you want to show your latest moves.
8. Yooh Lounge
You should not worry about getting late while partying because Yooh Lounge has some nice rooms you can rest after a long night of dancing.
You will have to have a dancing partner because they have nice soul music playlists.
If you are looking to enjoy matches with friends they have screens at the Lounge you will not miss any game while enjoying a drink of your choice from an array of whisky, gin and cognac.
9. Izzi Pub and Restaurant
Izzi Pup and Restaurant has the ambience. They have the best display of different Liquors.
They also have seasoned chefs who prepare mouth-watering African cuisines.
You will not miss the latest songs and the most refreshing and fun to hang around crowds.
10. Stepperz Lounge
If you desire to party on higher ground, Stepperz has a beautiful setting on the second floor. It has comfortable chairs of different sizes.
If you want to just swing and have a beer, they have that for you.
The DJ will blow you away with a well-organized playlist to keep you dancing the whole time.