The Waterfront is a shopping mall situated in Karen, a leafy suburb in Nairobi's outskirts, about a thirty-minute drive from the CBD.
The mall serves the locals as well as visitors from beyond, owing to the several retail stores it has.
It is located in a quiet area, making it the ideal stop if you fancy yourself some serenity. If you're looking to visit the Waterfront Mall, below is a list of activities to engage in;
1. Go Bowling at the Strike Arcade
Bowling is a great way to relax and bond with your loved ones. The mall has a gaming arcade known as the Strike Gaming Arcade, complete with a fancy bowling alley where you can play the game.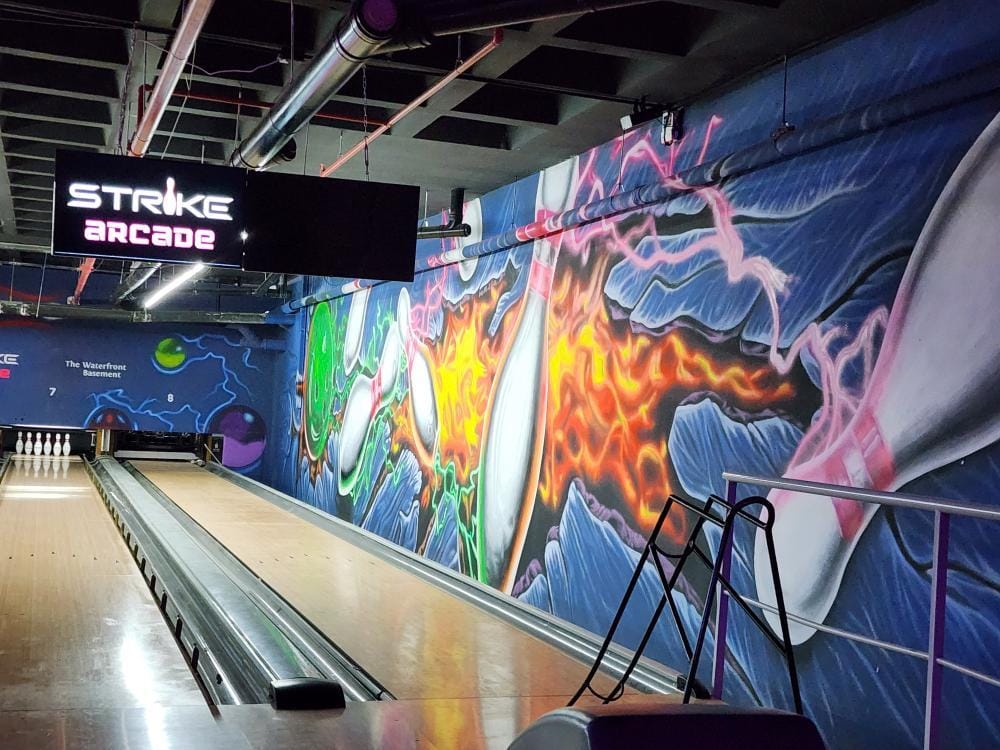 For first-timers, instructors are present to take you through. Charges are Ksh. 350 per person for every game.
Safety socks and shoes are also offered at the facility. Both adults and kids are allowed at the alley
2. Shop at the Naivas Supermarket
For all your shopping errands, visit the Naivas supermarket, a popular retail store that has one of its branches at the mall, and is fully stocked with all that you need.
Dry foodstuffs, electronics, clothes, shoes, toys, beauty products, snacks and basically anything you need for your house can be found at the store.
They have the Naivas food market that offers you a wide range of groceries and fruits to choose from, especially those that aren't locally available.
3. Dine at the CJ'S restaurant
While running your errands, you might feel famished, and the CJ'S restaurant situated inside the mall has you covered.
Highly reviewed for their exemplary services, the food will not disappoint whether you're looking for a quick fix or to go all out.
Breakfast choices are varied, all you need to do is order from their menu. Eat to your satisfaction with their generous portions of food, then top it up with one of their tantalizing desserts.
Drinks are in plenty, from soft drinks, water and their coveted smoothies. Other high-end restaurants are located within the mall, so you have a variety to choose from.
4. Play watersports at the Maji Magic Aquapark
The water park at Waterfront Mall has to be one of their biggest amenities. It is a fun-filled area where various sports can be played.
Experience the thrill of splashing water while running through hurdles and obstacles.
For adventure lovers, kayaking is something you should definitely try. Ride the motorboats through the waters, or try wakeboarding, a sport that is guaranteed to give you that adrenaline rush.
The park is open daily from 9.30 a.m to 6.00 in the evening. Charges are Ksh. 2000 for an hour spent at the park, and additional charges may be incurred depending on the activity you choose; ranging between Ksh. 500- Ksh 3000.
5. Play Paintball at the Paintball Fury.
Paintballing is another exciting way to wind down and bond with your loved ones since it enhances teamwork.
The game involves shooting each other with guns laden with balls of paint instead of bullets.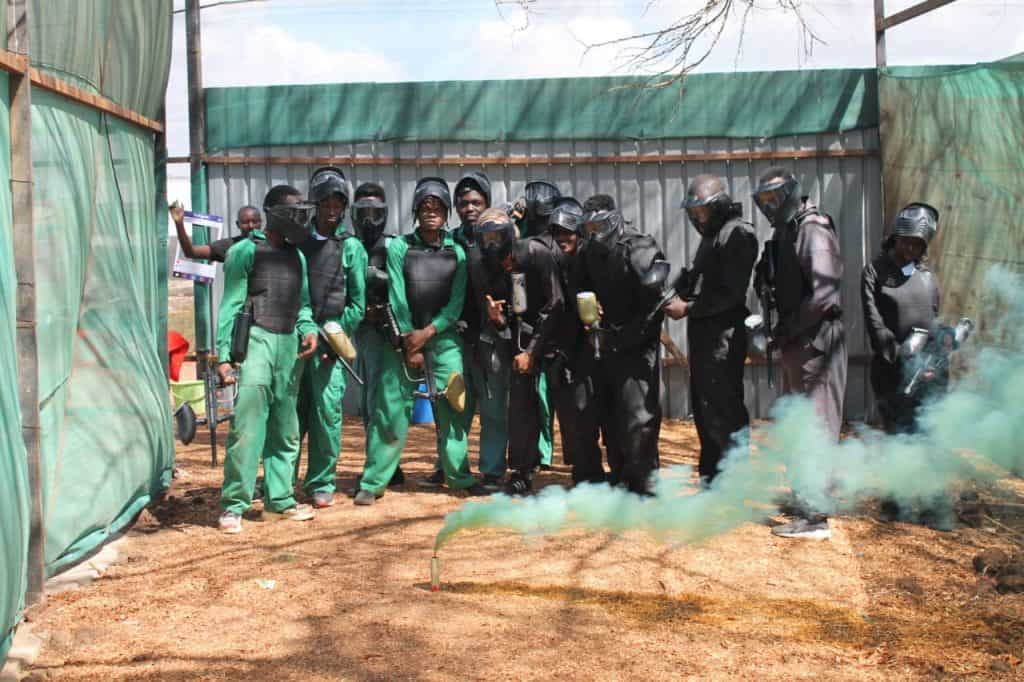 The Waterfront Mall is home to Paintball Fury, a centre where you can learn the game.
At the end of it all, you're guaranteed to feel rejuvenated, with your clothes bearing different colours of paint.
They charge Ksh. 1500 for an hour and a half of playing with 150 paintballs. For an additional 50 balls, you pay an extra Ksh. 500.
6. Ride a horse at the stables
Had a lifelong dream of riding a horse and never got the chance? The Waterfront Mall has you covered.
They offer guidance to beginner riders, taking you through the basics of riding a horse, such as balance and leg positioning.
Once you get the hang of it, advance to the different styles of riding a horse to showcase your prowess.
The whole experience will be nothing short of exciting, and their charges are Ksh. 300 for every lap you take.
7. Visit the Play Den
If you happen to tag your young ones along, worry less about keeping them entertained.
The Play Den will gladly take them off your hands, so you can go about your activities undistracted.
They have hundreds of games to engage children of different ages. Quad biking is one of them, and guards are present to keep watch and prioritize safety.
If your child is a lover of video games, virtual reality is something he or she can try. Other games include bouncing castles and boat riding. Charges vary depending on the game, with most charging about Ksh. 300.