Set out at the heart of Kajiado County, Ngong hills, in Ngong town is the perfect place to go if you wish to interact with nature.
Surrounded by the expansive forest, lush green scenery, cool breezes and serene atmosphere, a visit to the hills will surely calm your nerves and rejuvenate your mind.
The hills are seven in number, and all are accessible to visitors. Below is a list of activities to undertake while there;
Hiking
If you're looking to exhaustively explore the seven hills, then take on a hiking expedition, which is not only fun but a good way to flex your muscles.
Going up, you'll come across several nature trails, covered with different plant species and trees that fill the area with a cool breeze.
The third and fourth hills are the steepest to climb. You'll spot different birds along the way as well.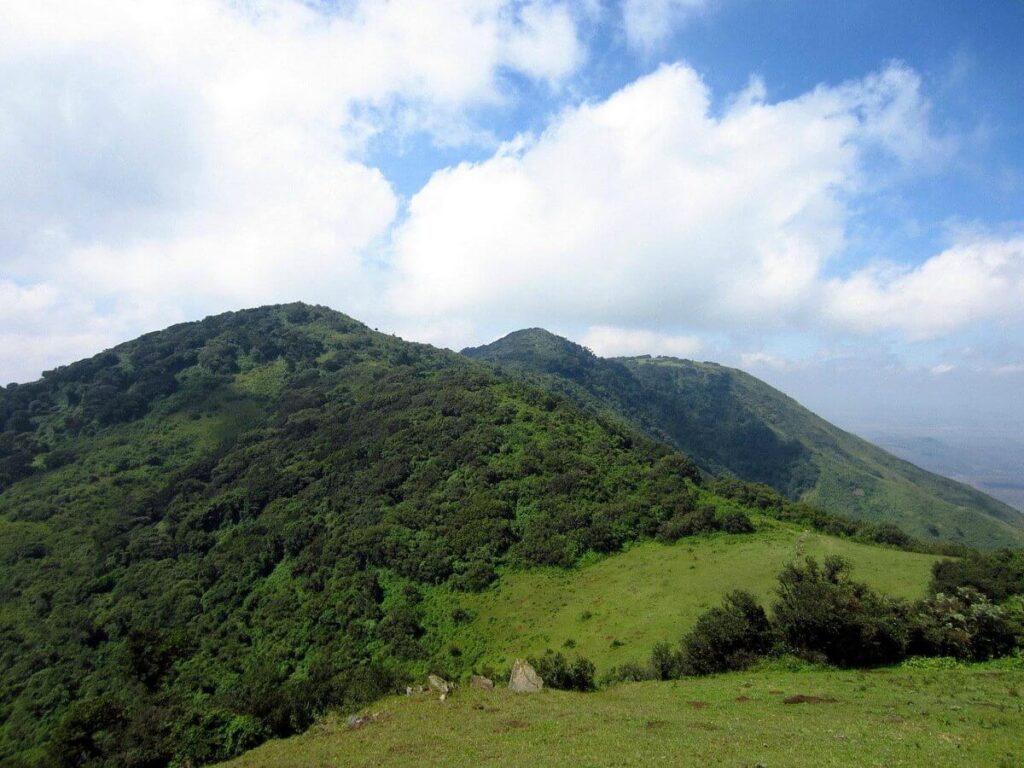 Once you get on top, you get rewarded with an unbeatable view of the surrounding areas; Ngong, Matasia, Karen and the vast Ngong forest.
The activity is ideal for both beginners and professional hikers. Charges are Ksh. 200 which also doubles up as the entry fee.
Archery
Archery is quite an interesting sport, and you should try it if you haven't already.
It involves hitting a target with bows and arrows, and points are awarded according to accuracy.
It's a great way to improve your motor skills and sharpen your wit. For more thrill, engage in a competition with family and friends.
For first-timers, an instructor is available to guide you through. Charges for the activity are Ksh. 1000 for twenty arrows.
Ziplining
Offered at the Kompass within the Ngong hills, this activity is perfect if you're an adrenaline junkie, and will have you squealing in excitement from the sheer thrill of it.
It is also a good way to overcome your height phobia.
The activity involves sliding down a cable and will help you catch breathtaking green scenery beneath you.
The zip line is about 250 meters long, and the charges are Ksh. 1000 for two lines and Ksh. 700 for one line.
Picnicking
What better way to bond and catch up with family and friends, other than a picnic? The tranquil aura and beautiful scenery at Ngong Hills offer you the perfect location for that.
You can equally do a solo date if you fancy some alone time; it will help you to reflect and rejuvenate.
You could choose to carry your own packed lunch or dine in the nearby restaurants that offer different delicacies at affordable prices, and meat dishes are their speciality.
Bike riding
Looking for a fun way of exploring the seven hills and surrounding areas? Bike riding tops your list. In the process, you get to exercise your body as well.
Different bicycle trails are available depending on how far you want to go, and the bike you have.
It will give you an opportunity to interact with nature and watch different bird species.
Occasionally, you might spot a monkey hopping among the trees. Hiring a bike at the site is Ksh. 500 for three hours and guests are allowed to bring their own bikes.
Quad bikes are available if you're looking for more thrill, and the charges are Ksh. 1000 for ten minutes.
Nature trailing
The daily chaos of life is enough to wear someone out. One of the best ways to energize and feel rejuvenated is by taking a nature walk.
The beauty of nature, the cool wind and the occasional chirping of birds are more than enough to steady you.
The Oloolua nature trail in Ngong Hills offers you the opportunity to undertake this activity.
Admire different plant species, and flowers and watch various beautiful insects like butterflies on the trees.
A seasonal river located along the trail is the climax of your walk, and the magical scenery is perfect for taking pictures to stock up on the memories.
Camping
Looking to retreat for a day or two, have some personal time and connect with your inner self? You should consider camping.
Ngong Hills have a provision for the same, giving you the perfect chance to see nature at its best and have a breath of the much-needed fresh air.
Camping gear is available for hire, though guests can bring their own if they please.
Bonfires can be lit to keep you warm, and you can dine at nearby restaurants. Security is tight, and guards are present for night patrols.
The thrill of sleeping in the woods at night, staring at the stars and listening to chirping crickets tops up your experience.