In the very leafy parts of Nairobi and only 46 km from Kitengela, lies the Karen area.
Everything about this place oozes lush, pomp and luxury, but contrary to popular opinion, there are quite a number of places that you can frequent even on a low budget.
Karen is located a few kilometres from Nairobi CBD, and the easiest and most convenient way to get there is via road, which is very smooth, your drive will not be anything short of epic.
Karen is named after Karen Blixen, a Danish author well known for her memoir, 'Out Of Africa.'
Below is a list of places to visit in Karen, and the respective activities to engage in.
1. Karen Blixen Museum
The Karen Blixen museum is the former home of Karen, the renowned Danish author.
The museum gives guests an insight into her personal life and even has some of her personal things stored there.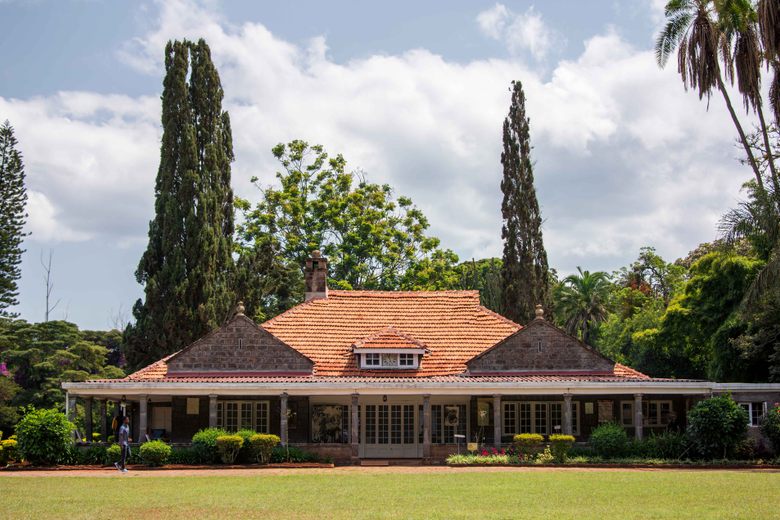 The property is well maintained, and the gardens are the perfect spot for outdoor activities such as weddings and birthday parties.
Group activities such as picnics would thrive in this kind of serenity.
At the museum, you get to have stunning views of the nearby Ngong hills.
An art corner is found within, where artists go to exercise their prowess and develop new skills.
The best way to climax your stay at the museum is to take a nature trail through the vast piece of land.
You can either do it on your own or have a guided tour done by experienced guides.
It is an ideal haven for sampling different plant species and bird watching, exactly what you need to wind down.
2. Karen Village
This is your go-to place if you are looking for some quiet time away from the chaos of the city.
The place is located along Ngong road, near Maasai girls and is quite conspicuous.
If you are a lover of art, you'll be thrilled to know that they have art galleries where local artisans go to practice their skills.
Once in a while, exhibitions are held for different artists to meet, show their work and exchange ideas.
The village lives up to its name, in that people come together towards common interests.
The Ocean Sole factory is located inside the village. It is a project created to recycle materials and turn them into flip-flops with the aim to conserve the environment.
The place is child-friendly, you should definitely bring them along to learn about cultural diversity and the importance of environment conservation.
Food and drinks are served at very affordable prices, and the place is open till late at night.
3. Entim Sidai Sanctuary and Spa
This is a wellness centre found a few kilometres from the Karen Blixen museum.
The serenity of the place is simply enough to help you rejuvenate. What's more is that they have a spa, ready to give you body massages and leave you feeling fresh.
Manicure and pedicure services are also offered, so if you've been wondering about a place to take a loved one, this is the solution you need.
The centre is filled with trees, giving a breezy kind of energy, and on a good day, you might spot monkeys jumping around.
Food is offered at the place, and the chefs specialize in both local and international cuisines, so this is your chance to indulge in something new.
A bar and lounge are found within, fully stocked with every assortment of drinks that you will be spoilt for choice.
Accommodation facilities are offered for USD 260 a night, with free breakfast served in the morning and 24/7 room service.
The thrill of seeing the sun setting beyond Ngong hills and waking up to chirping birds is simply unbeatable.
4. Brookhaven Gardens
Located along Hillcrest road, these gardens are the ideal location to visit if you are looking to retreat with your family or friends in a quiet place.
The hotel is in the middle of residential places, the very leafy suburbs of Karen; you'll be awed by the sheer tranquillity and luxury that it has to offer.
A private garden is located within if you are looking to hold a function or ceremony away from home, you can rent it out for a small fee.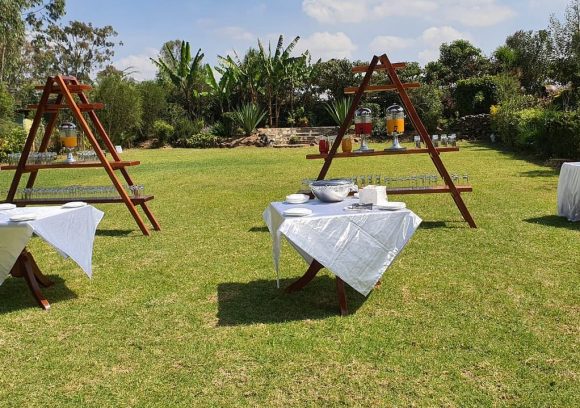 A swimming pool is ready to help you cool down the searing temperatures for only USD 5.
The chefs do not disappoint when it comes to food. Enjoy a wide variety of delicacies, both appetizers, main courses and desserts.
A small bar is located right opposite the pool, fully stocked with various drinks if you wish to indulge a little.
They have an artificial waterfall that simply adds to the grandeur of the place, be sure to take lots of pictures.
Accommodation is offered as well at affordable prices, and the place literally lives up to its name and is the perfect haven for you.
5. The Hub Mall
If you are in Karen and are looking for an all-around place to hang out, then you should definitely visit this mall.
It's located about five minutes from the Karen roundabout and is hard to miss. It has every kind of retail store to cater for all your needs.
If you are looking to buy household necessities, try shopping at Carrefour, and they have amazing discounts from time to time. Should you feel hungry, Java and KFC should take care of that as well.
The mall is also perfect for family activities with gaming arcades such as the Funscapes where you can indulge in mini golf and other adrenaline-filled activities that will have you feeling pumped up.
If you are the adventurous type, try zip lining at the Flying Fox; it is exactly what you need to get you all psyched up.
There is also an amusement park filled with swings, slides, and trampolines to keep your children engaged and burn some of that high energy.
Parking facilities are ample, and the security is tight, so you need not worry about anything.
6. Polka Dot Art Gallery
Although temporarily closed, this intimate space, located along Dagoretti road, is the ideal place to visit if you are a sucker for art.
The facility holds monthly exhibitions where artists, both local and international, come from all over to showcase their skills.
Their version of art is mostly contemporary, and the prices vary depending on the kind of art exhibited.
You don't necessarily have to be an artist, you could simply choose to watch, interact with people and learn new things.
There is a restaurant right next door, the Tin Roof café, that specializes in both local and foreign delicacies.
There is no better way to wind down other than enjoy good food, meet new people and learn new things.
7. The Talisman Restaurant
Located along Ngong road about five minutes from the junction, this low-key restaurant is exactly what you need after a day full of activities.
The sheer tranquillity is enough to calm your thoughts as you enjoy the cool breeze and listen to the chirping birds.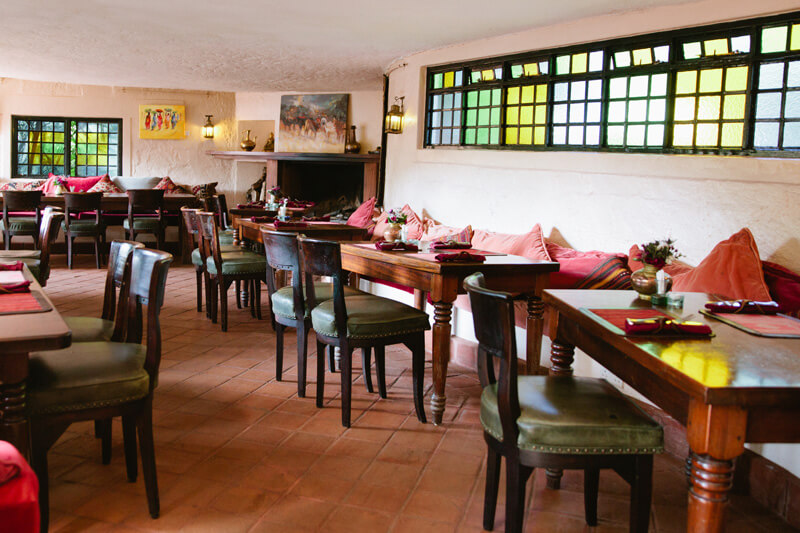 The high-end place spells luxury and pomp, which is exactly what you need. If you like to engage in different delicacies and try new meals, then this is your go-to place.
They specialize in both local and international cuisines that will leave your taste buds reeling in shock.
The history behind the restaurant is that it started as an old house, occupied by renowned photographer Alan Root, and later got revamped.
It is advisable to make reservations before visiting to give them adequate time in making preparations.
The hotel opens at 5.00 in the evening and closes at 9.00 p.m on Mondays, and opens at 11.00 a.m and closes at 1.00 a.m from Tuesday to Friday.
8. The Waterfront
The Waterfront is another shopping mall found in Karen. Though not as busy as the Hub mall, the place is growing every day with retailers opening more stores by the day.
Swimming is definitely an activity to engage in, especially when the temperatures get unbearable during the day.
If you've never tried bowling before, this is your opportunity. It is physically engaging, challenges you, and will definitely help you bond with family or friends.
Supermarkets are available should you need to shop, and restaurants are available as well to take care of your food cravings.
A water park for children is available as well, which will have them thrilled and physically engaged.
Parking is ample seeing that the place is hardly crowded, although at a small fee and security is tight. Indoor activities and group hangouts best thrive in this place.