Set out like a jewel, 86 km from Machakos in the southwestern part of the country lies this cradle of beauty, Kajiado. It is without a doubt among the many unexplored places in the country, yet it has so much to offer.
So if you are looking for the perfect spot to unwind, spend less and still get value for money, this should be your first stop.
The town and its environs are predominantly a Maasai's land; a group of plain Nilotes. You will actually get awed by their epic culture and their willingness to staunchly hold on to tradition.
Moreover, the area is full of serene places to visit, sightsee and engage in physical activities. The easiest way to get to Kajiado is by road, which will give you the opportunity for an epic road trip.
Below is the list of places to visit in the area, and the fun activities to engage in while at it.
Lake Magadi
Well known for its unique features, Lake Magadi is found in Magadi, a small town in Kajiado. The temperatures are quite searing, so be sure to have light clothing with you, and bottles of water to hydrate.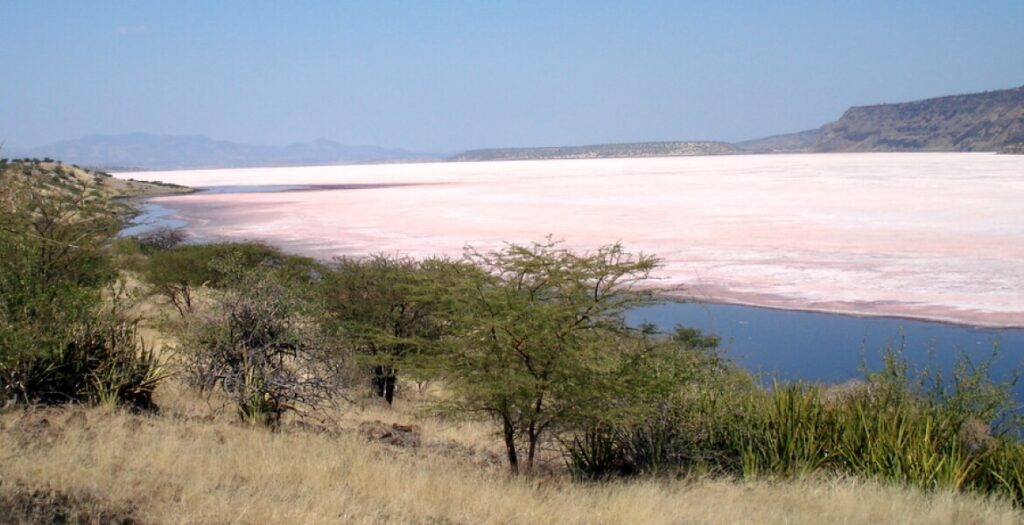 One of the top activities in the area is bird watching. Pelicans and flamingoes tend to invade the waters, creating beautiful scenery and adding a different shade to the waters. People also tend to watch the mining of soda ash which is a prime activity in the area.
The lake is hardly crowded, so you have the entire space for yourself, be sure to enjoy and take lots of pictures.
Occasionally, Maasai women come to sell their hand-made crafts such as belts and jewellery, a representation of their culture, so be sure to buy some of their wares as well.
Due to the hot temperatures in the area, the lake has natural hot springs, which might entice you. If you are a hopeless romantic, you should definitely watch the sun going down at dusk, throwing various shades of gold and orange in the waters, creating the most beautiful of horizons.
Lake Magadi Sports Club
If you're looking to extend your stay in the area, you should consider camping at this exotic place. The charges are affordable, starting at USD 80 a night.
The camping tents are well air-conditioned, with double beds and their services are top tier, giving you value for money.
At night, they light bonfires, giving their guests the ultimate camping experience in the wild. Get to enjoy unlimited swimming in their pool for only USD 3, which will come in handy as the temperatures get unbearable during the day.
Food is also offered at Lake Magadi Sports Club, although they mostly specialize in local cuisines.
Should you wish to make your stay wilder, try setting camp at the lake shores, falling asleep staring at the bare skies, with only the sounds of rushing waters filling your night.
You need not worry about safety, as you can pay the guards at the club to keep watch throughout the night.
Olorgesailie Prehistoric Site
This cradle of mankind is found along Magadi road and is frequented by guests from all over the country, willing to see and learn a thing or two about the existence of man.
The site contains artefacts dating thousands of years, such as stone tools. Remains of early man are also preserved here. The guards are well-versed in knowledge about the existence of early man so feel free to ask all the burning questions that you might have.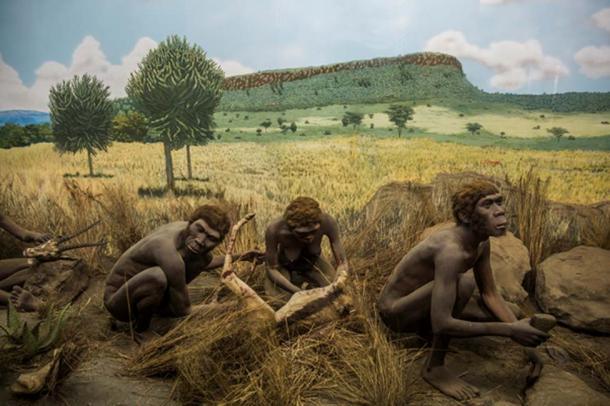 Camping is allowed at the site as well, should you wish to extend your stay for more than a day, and security is highly granted.
Apart from gaining knowledge, bird watching is another activity you can engage in, and the area is well known for its diverse species of birds that migrate seasonally.
Take nature trails in the expansive land, and lose your thoughts in the tranquillity and fresh, crisp air.
Amboseli National Park
Being one of the most popular parks in the country, this should definitely top your list of places to visit in Kajiado.
The National park is home to hundreds of animal species, ranging from the big five to monkeys, antelopes, zebras, and giraffes, the list is endless.
Game drives are offered, giving you the thrilling opportunity to interact with wildlife in proximity.
While at it, you can have the wardens take you on nature trails, let the chirping birds fill your ears with music, and sample different plant species.
The serene environment, a far cry from the chaos of urban life is enough to help you wind down and let loose.
The stunning scenery is exactly what you need to take exquisite photos, so be sure to bring a good camera with you and stock up on those memories.
Selenkay Conservancy
This is a community-based project started by the local Maasai community with the aim of preserving wildlife.
Initially, the Maasai's opted to farm on those pieces of land, leading to degradation, but later opted to conserve wildlife.
The Conservancy is now home to different animals such as giraffes, antelopes, zebras and monkeys. The expansive piece of land also hosts different bird species that flock during the migration season.
If you are looking to physically engage, try taking walks within the conservancy. The terrain is also ideal for small hiking expeditions that will give you unbeatable views of the vast lands in Kajiado.
A small entrance fee is paid at the entrance, and all the proceeds go towards developing the sanctuary, so be sure to tip the guards before you leave.
Olepolos Resort
Visiting Kajiado and not wanting to indulge in the common delicacy of nyama choma is simply unacceptable.
The Nilotes are mainly known for their meat-eating culture, and you definitely should try it out. The Olepolos Resort offers you just this, with beef and chicken served just how you want it, boiled, fried or roasted.
The meat is specially cooked with traditional herbs that do justice in giving an epic flavour. The resort is serene, and the expansive land is ideal for group activities such as seminars, a day out with family and friends, or simply a solo date.
Picnic activities would also thrive in this resort. A swimming pool is readily available should you wish to cool down after a day full of engaging activities.
Shompole Conservancy
This privately owned conservancy is another stopover you should consider if you're looking for some nature vibe.
It's home to varied animal species, the common ones like zebras, antelopes, monkeys, and rare ones like the oryx and generuk antelope.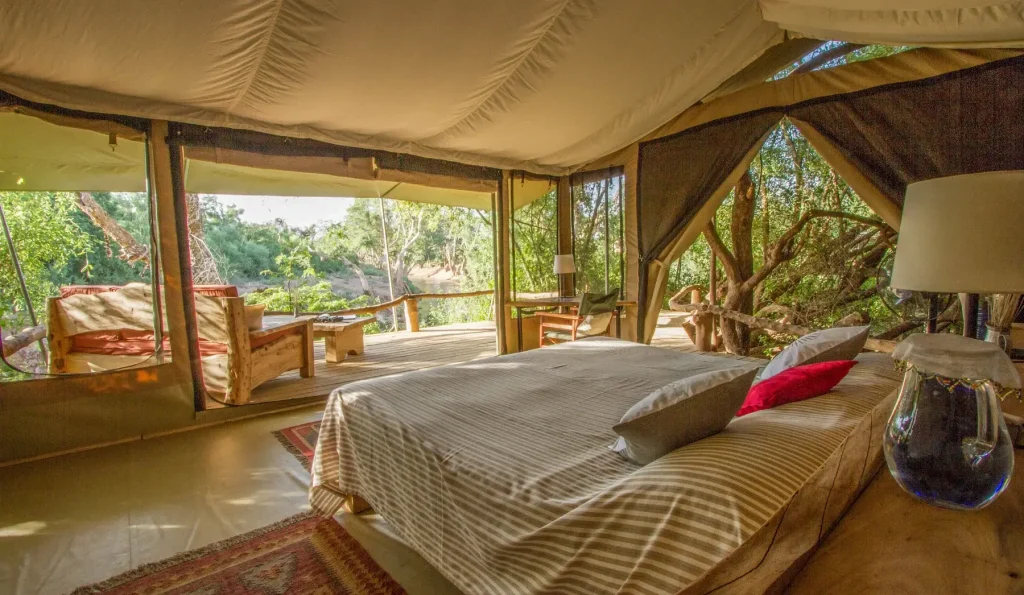 Game drives are offered for a fee, giving you the chance to see animals up close and even take photos.
Apart from game drives, bird watching is another activity to engage in. The thrill of watching hundreds of flocks clouding the skies is simply unbeatable.
Go on nature trails and treks, take in the sheer beauty of nature, and enjoy unrivalled views of the vast lands beyond.
Ol doinyo Orok Mountain
Located towards the Namanga border, this is your go-to place if you're looking to burn some calories and physically engage.
The mountain is ideal for hiking, even for beginners and the terrain is quite friendly, so be sure to bring comfortable shoes with you.
Once you get to the top, you will be rewarded with a stunning view of the vast Kajiado and beyond. Trekking is also an option if you need something less taxing.
Guests get to enjoy sampling different plant species and learning about their benefits. The mountain occasionally gets flocked by different bird species that will give you the ultimate nature experience.
Be sure to stay hydrated while at it, as the temperatures can get unbearable during the day.
Enchipai Campsite and Cottages
There is no better way to crown a good trip other than stay in a good hotel and have them care for you.
The Enchipai Campsite and Cottages gives you all that and more. Located around Isinya town, the resort is exactly what you need, especially when you're looking to spend lavishly and get value for your money.
Their accommodation facilities are in deluxe cottages and have panoramic rooms, going for about USD 100 a night.
The location is strategic, having you wake up to beautiful views of Kajiado. Room service is 24/7 with friendly staff ready to cater for your every need.
The network connection is strong to ensure you keep tabs on happenings as you enjoy your stay. For the ultimate experience, try setting camp and falling asleep, drowning in the chirping of crickets and the occasional howling of dogs in the distance.
The chefs here possess top culinary skills, specializing in local delicacies and foreign cuisines, all you have to do is ask.
Security is tight, and they have ample parking facilities, the only thing you should worry about is enjoying your stay.
Once you have had your fill of Kajiado, you can consider making stops along towns in the Rift Valley including Nakuru, Naivasha and Eldoret where untold wonders await you.