Nanyuki is a small town located on the slopes of Mount Kenya. Though small, the area boasts of beautiful scenery and if you're looking for the perfect getaway after long hours of stressful work then you don't have to look further, Nanyuki offers you numerous sites worth visiting and at prices that won't leave a dent in your pocket.
If you want to feel inbound with nature, watch Mount Kenya at very close quarters and have your breath taken away, Nanyuki should be on your bucket list already.
So buckle your seat belts and let me take you through the list of places you should visit to spice up your weekend or holiday with family and friends.
Paying A Visit To Mount Kenya
This has to be one of the most intriguing sites the country has. Being the largest mountain in Kenya and the second-largest in Africa, tourists flock to the place to behold its beauty, and you should too. 
Standing tall at more than 5000 m, the snow-peaked mountain is a sight to behold, and if you have the will to try and get to the top, you should definitely carry your hiking boots with you.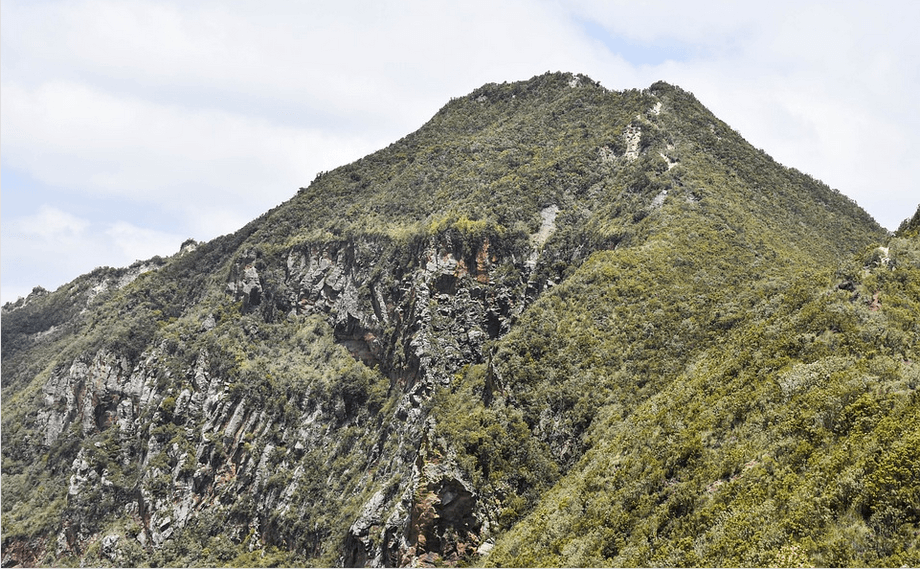 The mountain has three peaks, Batian, Nelion, and Lenana. Batian and Nelion are a bit higher and are best left to people used to rock climbing. If you have no experience whatsoever in climbing rocks and mountains, you should probably prioritize Lenana.
The peaks of Mt Kenya have been melting for years now due to global warming and as the water trickles down the mountain, they form quite a number of streams. 
On the slopes of the mountain is the Mt. Kenya forest with several rivers including River Tana and Ewasu Nyiro North having their origins here.
Mount Kenya Wildlife Conservancy, Ol Pejeta Conservancy, and Ngare Ndare Reserve
The Mount Kenya Wildlife Conservancy is located just a few kilometers from Nanyuki town. It's home to various kinds of wildlife, more so the endangered species.
The primary aim of the conservancy is to ensure that endangered species don't become extinct, like the Mountain Bongo. The conservancy has an orphanage with locally found animals like rhinos, buffaloes, and antelopes.
They have hospitable guides who will give you a tour of the expansive place and give you information about the animals found there and their characteristics. You might even get the rare chance to feed some less aggressive animals. 
The Ol Pejeta conservancy is one of the most famous destinations not only in the country but worldwide. It was home to the last two surviving white rhinos, and when they died, the conservancy took it upon themselves to ensure other endangered species on the brink of extinction don't suffer the same fate.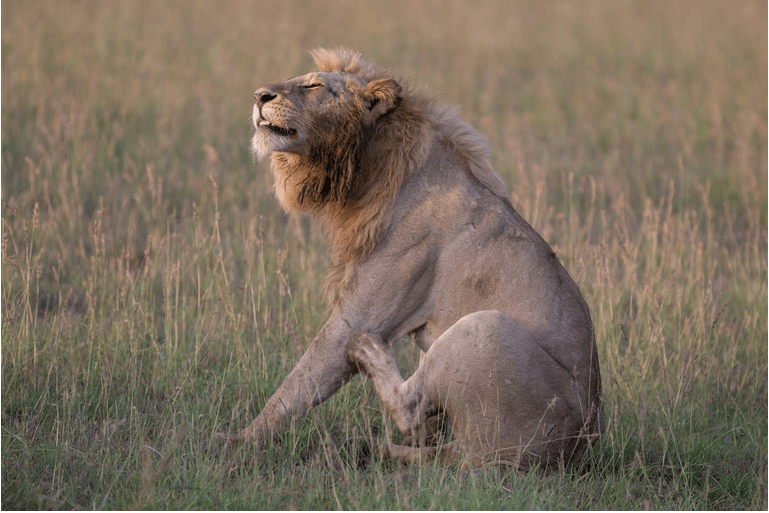 A breeding program was invented where the sperm of male rhinos are merged with those of females to ensure the continuity of the species. It's quite fascinating to see how far humans with a heart for wildlife would be willing to go to ensure they are protected.
The conservancy has a monkey sanctuary that is home to a wide variety of primates that have been rescued from life-threatening situations. You will have the opportunity to camp at the place if you wish to spend a few days interacting with nature at its best.
The sheer beauty of Ngare Ndare reserve is something to contend with. The green land full of trees stretches to no end and looks like a thick green carpet that you might want to try and visit.
The reserve is said to act as an 'elephant corridor' between Samburu and Laikipia. One thing you wouldn't want to skip at the reserve is the popular Canopy walkway. It's a footbridge connected through canopies of trees and stretches for roughly 450 meters. The aerial bridge is a point of attraction to many and should be yours too. 
Visiting The Trout Tree Restaurant and Trout Fishing
In case you're wondering what a trout is, it's a small kind of fish from the salmon family that makes a sumptuous meal when well cooked.
The murky rivers at the foot of Mount Kenya are swamped with trout, but if you want a good catching spot, you should try the trout tree restaurant.
The restaurant is a ten-minute drive from Nanyuki town. They rent out fishing rods to their customers, and you could either choose to have their guides fish for you or do it yourself for the thrill of it, then wait to have your taste buds filled by the know-how of the chefs at the place.
The accompaniments are either roast potatoes and French fries with a side of vegetable salad, all for USD 17. 
The Trout tree restaurant is strategically located to give an epic view of Mount Kenya, you definitely don't want to miss out on this, especially in the morning and just before the sunsets.
If You're a believer in metaphysics, you might want to hear the theories surrounding the sacred Mugumo tree (fig tree) located at the heart of the restaurant. It's really conspicuous, and you won't miss it. 
Maiyan Villas, Fairmont hotel, and Rhino watch lodge
Accommodation facilities should be the least of your worries in Nanyuki. The Maiyan Villas and Rhino Watch Lodge have exemplary services, both spacious, serene, comfortable, and luxurious.
Maiyan Villas has a man-made dam that is used for boat rides at a small fee. If you're thinking of something more thrilling, you should try horse riding.
It's only Ksh. 2000 for thirty minutes and Ksh. 2500 for an hour. You should be careful, though, falling off a horse won't be as thrilling as getting on one. 
The Fairmont hotel is located on the outskirts of Nanyuki town and the whole place spells luxury and relaxation. The hotel has villas and cottages, you just need to have the money to make your choice since the prices could dent your pocket.
The dime is worth it though, and they have in-person services such as babysitting. If you need a little break from your little one and have some personal time, you only need to ring a bell and one of the staff is at your service. 
Starting at USD 250, book yourself a room in this luxurious three-star hotel. The lodge is surrounded by three reserves, so your game drives are fully covered.
The reserves are home to locally found animals such as monkeys, rhinos, and antelopes among other herbivores. The scenery too is to die for, with amazing views of Mount Kenya, not to mention the serenity of the place and the aura of tranquillity.
Sagana Camp and Chaka Ranch
Found in the outskirts of Nanyuki near Kiganjo, the famous Chaka ranch is known for family vacations and team-building activities.
They're numerous fun activities to engage in, you won't even notice the time passing by. The activities are best suited for both kids and adults, including paintballing, skating, and go-carting. They even have quad bikes for hire for both children and adults.
Chaka ranch is highly recommended for group activities, though you'd still enjoy it if you were alone. They even have accommodation facilities should you wish to stay for a few days. Their meals are top tier and the chefs will take care of your stomachs at affordable prices. 
The Sagana camp is for adrenaline lovers. The most common activities to engage in here are water rafting and bungee jumping. If both of these are in your element, you should consider visiting the place.
The waters move so rapidly, hence the name the Sagana Rapids camp, and by the time you're done rafting your stress levels will be at zero; it's the perfect way to unwind if you fancy some thrill.
Moran Lounge and Cedar mall
What better way to unwind and let loose other than partying the night away with friends? The Moran Lounge has you covered.
The drinks here do not disappoint, and neither does the DJ, you'll find yourself dancing to the wees of the night not giving care to who is watching. It even goes better if you tag your group of friends along.
Drinks go hand in hand with food and the lounge has exemplary cooking services such as the popular 'Nyama Choma' at a very affordable fee. 
If you're thinking of shopping till you drop, then Cedar mall is your answer. The mall is located in the heart of Nanyuki town and has the best stores for you to satisfy your taste. Ranging from clothes and accessories to foodstuff, the elegance of the place, and the friendly retailers will have you wanting to go back. 
Once you have toured Nanyuki, consider making a trip to the Rift Valley where Nakuru and its magical lake awaits, or make the trip further south to the coast where Malindi and Diani await.