About 80 kilometres south of Nairobi, along the Nairobi-Arusha highway, lies Kajiado town.
The area puts you right at the heart of culture, being dominated by the Maasai community.
If you're looking for a place to take your employees for team-building activities, or you and your colleagues are looking for a place due to the same reasons, Kajiado offers you a variety of options.
Your colleagues will get a good break from the noise in the city, and the retreat will also do justice in enforcing team spirit among you.
Below is a list of the top venues to stop by;
1. Lerruat Log Resort
Well reviewed for their exemplary services, the Lerruat Log Resort offers you the best facility for a team-building retreat.
At the spacious conference centre, go through a training session to help improve productivity and performance at your workplace.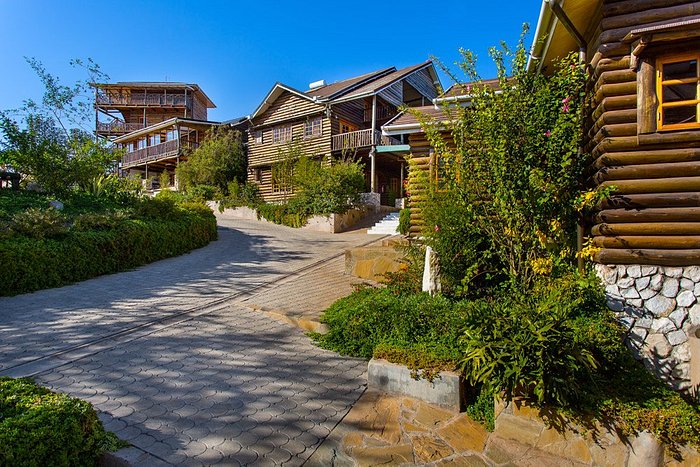 In the fields overlooking the spectacular Kajiado town, engage in different games such as scavenger hunts, ball games and races.
Go on a group nature trail while engaging in conversations to get to know your colleagues better.
At dusk, when the weather gets breezy, sit by the fireplace to warm up, as you sip your drink and play trivia or board games.
2. Lake Magadi Tented camp
Camping in the wild alongside your colleagues, with nothing filling the night but the breezing wind and chirping crickets, is a good way to break work monotony, and have you leave the place feeling rejuvenated and psyched for work.
Lake Magadi Tented Camp offers you the perfect location for the same; you can bring your camping gear or hire one at the facility.
The premises are spacious, with vast fields for outdoor activities such as group nature trails, bird-watching exercises, ball games and more.
Light campfires at night while having sit-down conversations to sharpen communication skills among you.
3. Kadolta Resort
Owned by the CITAM church, the Kadolta Resort is a Christian facility that seeks to provide visitors with quality services, and guarantee value for money.
For training sessions, the conference centre will see to that, and you can either bring your trainers or have the resort organise for you.
At the pool, cool down the searing temperatures while engaging in water sports with your colleagues.
For unlimited outdoor activities, the facility has a spacious field where different games can be undertaken.
They have a luxurious tent for camping activities, should you wish to stay over with your colleagues for a day or two.
4. Masai Eco Lodge
This ranch at the heart of Kajiado town caters to its guests by offering high-quality services.
The facility combines a touch of modernity and traditional architecture to give an exciting decor.
In the gleaming sunrise at dawn, go on a group trek to experience nature at its best.
Engage in water sports with your colleagues at the pool, or try different games in the spacious field.
Light a bonfire at dusk to warm up while engaging in conversations with your coworkers.
5. Kibo Safari Camp
Time spent here with your workmates will be nothing short of adventurous and thrilling.
Go on a game drive to the nearby Amboseli National Park, giving you the chance to get to know your colleagues better.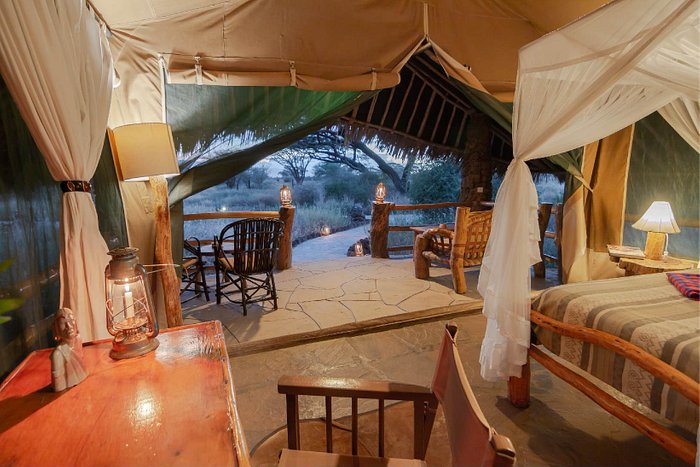 Dine in the heart of nature, enjoying different cuisines amidst hearty conversations.
Camp in the wild in self-contained luxurious tents, and wake up to stunning views of Mount Kilimanjaro.
The terrain is also ideal for group hikes with your colleagues.
6. Lentorre Lodge
Located in Magadi, Lentorre Lodge seeks to give you an all-rounded experience for both outdoor and indoor activities.
Bordering the Nguruman escarpment, go on an excursion with your workmates to see the Oldonyo Lengai mountain.
Engage in ball games, scavenger hunts and races in the fields.
For the ultimate wild experience, camp alongside your colleagues and enjoy the sheer thrill of being in nature.
For indoor activities, the lounge offers you a calm place to try out board games or charades.
7. Saab Royale Resort
This state-of-the-art facility located along the old Namanga Road is a luxurious facility that seeks to help you and your team achieve objectives.
Hold training sessions at the conference centre to equip you with new skills or hone existing ones.
Bond with your colleagues over fun outdoor activities like races, games, group nature walks and dining in the expansive resort.
Drives to the Maasai villages to familiarize yourself with their culture can be organized.
Should you wish for indoor games, a pool table is available where you can play the game against a rival team, and enhance the spirit of teamwork.