Situated roughly 11 kilometres from Nairobi's CBD, Roysambu, one of the constituencies in Nairobi, is located along Thika Road and borders Kasarani.
Being in Nairobi's outskirts makes it an ideal place to retreat to, away from the noise and chaos of the CBD.
Roysambu has experienced a spurt of growth over the years, owing to its proximity to the Thika superhighway.
This growth has led to the establishment of clubs, bars and lounges where fun seekers go to unwind. Below is a list of the most popular ones;
1. Memphis Bar and Restaurant
This high-end facility is located along the USIU road, off Thika Superhighway, and seeks to give revellers value for money by offering excellent services.
The bar is ever crowded with people looking to party till the wee hours, bringing spice and hype to it.
For a wide array of drinks, from exotic brands to local ones, the bar area caters to that.
Enjoy your drink as you play games at the casino such as roulette and poker. The music will keep you on your feet the entire night.
2. Paris Lounge
Situated along Mirema Drive, Paris Lounge and Grill is an entertainment haven, bringing you the wildest parties and most hyped crowds of young revellers.
They have a grill area; their speciality being nyama choma to cater to you should you feel hungry.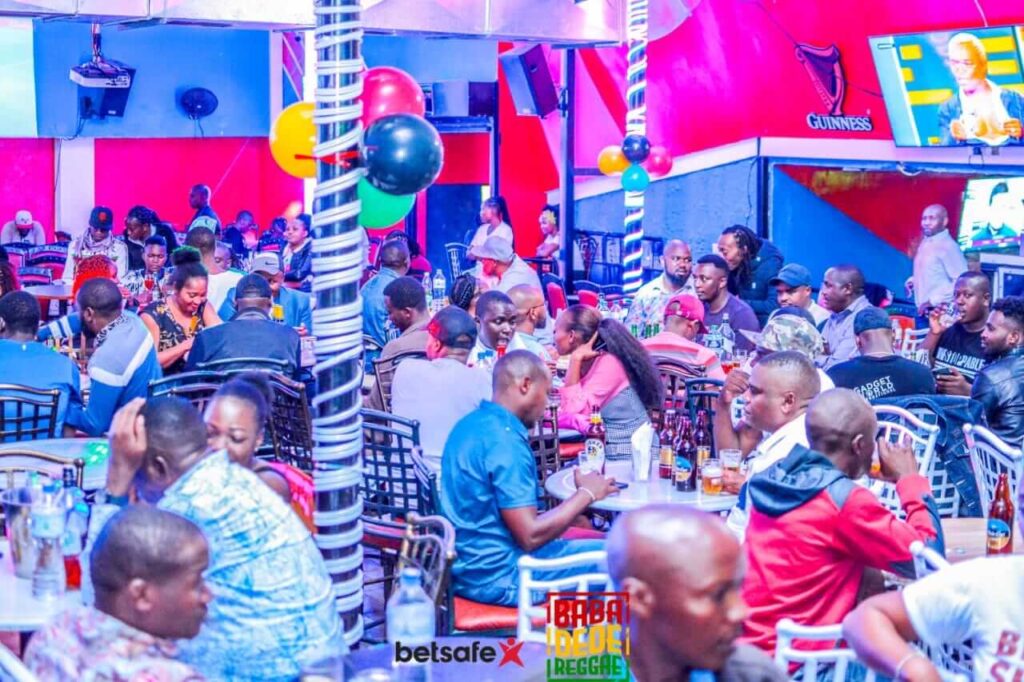 They also have an outdoor area, giving you the chance to enjoy the breeze and interact with the crowd, the perfect chance to make new acquaintances.
The music scene tops up your experience, with the DJ playing the latest jams and revellers scrambling for dancing spots to showcase their latest moves.
3. The Attic Lounge
With the alluring lights and creative decor, hospitable staff and good energy, the Attic Lounge in Mirema Drive should be your next stop if you're in Roysambu.
Their culinary services are top-notch, offering you different delicacies to savour.
At the spacious lounge, events like birthdays can be held, with the staff guaranteed to make you feel special.
Whatever your drink speciality is, feel free to order from the bar, and be on the lookout for discounts and happy hour offers as well.
4. Mojitos Lounge
Situated along Lumumba Drive, Mojitos Lounge lives up to its mantra; chill, fun and music by offering you all that and more.
The facility is well known for its mind-blowing cocktails that will have you going back for seconds.
7 p.m. -8 p.m. is their happy hour, with their drinks being sold at ridiculous prices, so feel free to have as many glasses as you can.
As you enjoy your drink, get entertained by electrifying music performances from live bands and karaoke sessions from revellers.
5. Cocorico Bar and Grill
This is another highly frequented joint in Mirema Drive where fun seekers have the time of their lives.
Order a meal from their detailed menu to start you off, then move to the bar area and indulge in your drink of choice.
The music scene is on another level, and if you're a Rhumba fan, Wednesday nights have you covered.
They also feature guest DJs and artists to further spice up your night by giving an unforgettable experience.
6. Charm Lounge
A night spent at the Charm Bar and Grill in Mirema Drive will be nothing short of charming, seeing that they offer everything you need to complete your night.
Food is available, from main meals to light snacks like samosas, and drinks are in plenty, both beverages, hard and soft drinks.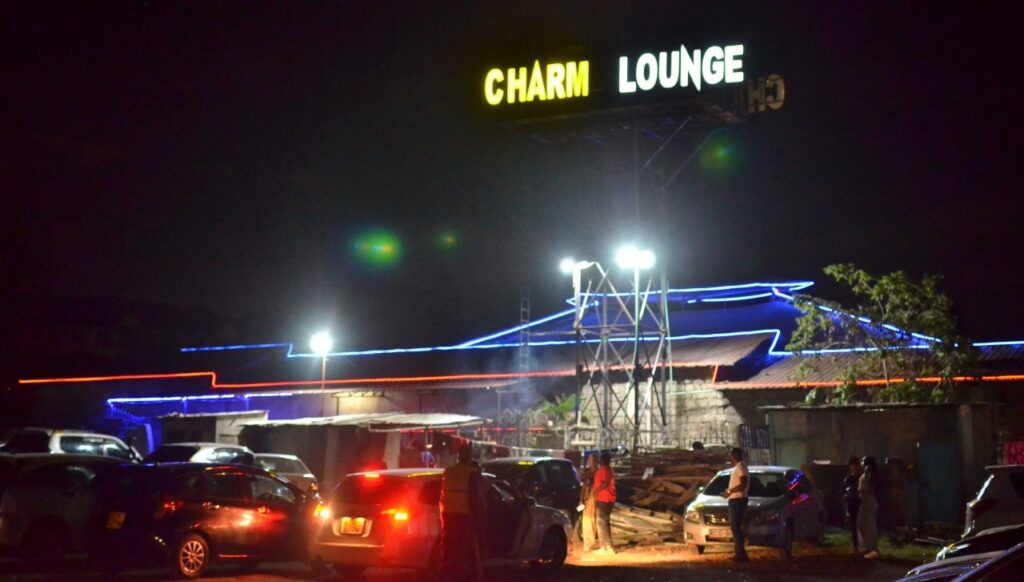 For shisha lovers, all you need to do is pick a flavour and you're set. The entertainment host is a popular face, alongside a talented resident DJ who keeps you entertained all night.
7. Sporton Lounge
An enticing environment, appealing architecture, captivating lights and a mild-mannered crowd are exactly what you need to wind down.
All this is offered at the Sporton Lounge, making it the perfect stop for either a solo night out or with a group of friends.
The good-looking lads and gorgeous ladies are a sight for sore eyes, making you want to stay longer.
Play games at the pool table as you enjoy your drink while getting entertained by the DJ playing the latest music jams.
8. The Alton Lounge
The Alton Lounge in Mirema Drive has an open layout design, making it easy for interactions to take place.
The grill area is enticing with nyama choma being served alongside different accompaniments.
The bar area hardly runs out of drinks, so feel free to make an order, and experience next-level entertainment as you enjoy your ice-cold drink.