Naivasha is a town situated in Nakuru County and is well known for its ambient aura with breathtaking views, and Lake Naivasha nearby tops up the scenery.
It is equally home to large flower farms where locals practice farming alongside fishing from the lake.
To wind down, clubs and lounges are available to cater to the locals and visitors as well. Below is a list of popular joints to stop by;
1. Skylux Club
Located at the heart of Naivasha's CBD off the Nairobi-Nakuru highway, Skylux is an oasis of good energy where you can go to feel rejuvenated and unwind.
Experience top-tier servicing from the hospitable staff. Whatever your drink speciality is, the bar area will not disappoint.
Party till the wee hours since the facility is open 24 hours
2. Party Island
This is the place to be if you're looking for wild parties that will have you feeling energized if the name is anything to go by.
Located off the Moi South Lake road, the facility has an alluring architecture that will draw you to it.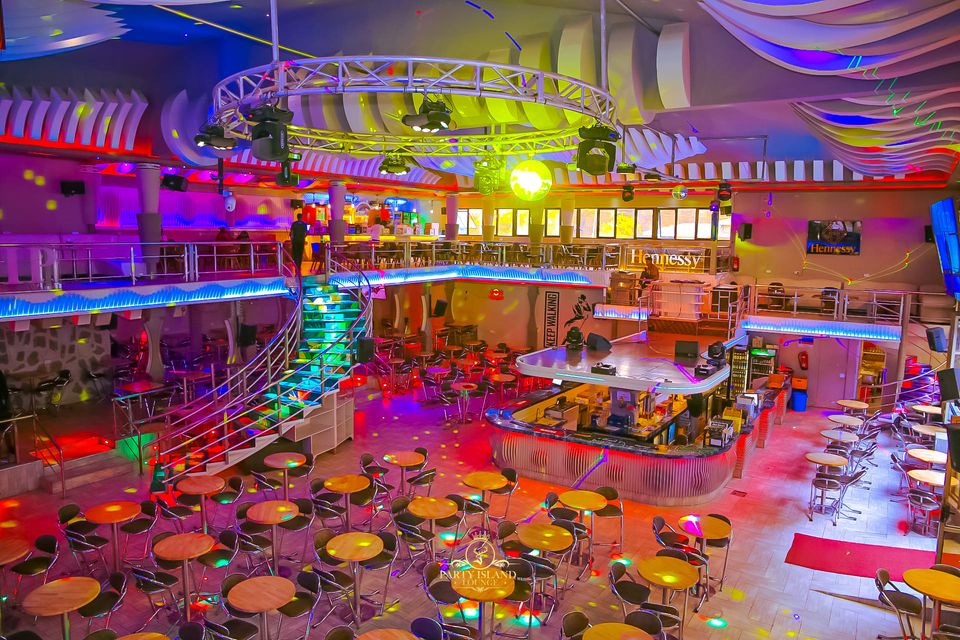 Begin by savouring their delicacies; you might want to try their fish. Afterwards, indulge in drinks from the bar area, being sold at pocket-friendly prices.
3. Club Option 2
Open 24 hours, Club Option 2 located along Moi Avenue gives you the chance to wind down at any time of day or night.
A grill area is present to cater to your stomach with the most tantalizing nyama choma alongside other dishes.
Follow this up with your drink of choice from the bar area, and as you sip your ice-cold drink, watch a live game from the massive screens or interact with revellers.
4. Old Station Lounge
Booming music, flowing drinks, good energy and alluring decor is the sight that defines the Old Station Lounge.
For top-tier culinary services, the chefs and waiters will not disappoint.
Indulge in your favourite drink, whether hard or soft and if you're a cocktail lover, you'll be spoilt for choice.
Enjoy next-level music from the resident DJ keeping you on your toes with the latest jams that will have you dancing all night.
5. Club Olympus
This is another popular chilling spot in Naivasha's CBD that you should stop by to unwind.
Start by sampling their coveted nyama choma or fish dishes, and follow it up with your drink of choice.
Regular discounts are offered, so revellers get to have fun within their budget.
The music scene is diverse with live performances and karaoke sessions, giving you a chance to showcase your prowess.
New and seasoned artists grace the club with electrifying performances, further spicing up your night.
6. Off-road Tavern
Highly reviewed for their good servicing and hospitable staff, revellers throng this facility hoping to have the time of their lives.
Once you settle in, a waiter is on standby ready to take your order of either food or drinks.
The bar area caters to your drinking needs, whether you're looking for something mild or to go all out. Fancy a smoke? They have provision for that as well.
As you enjoy the drinks and ambience, vibe to good music being played by the resident DJ, or play indoor games such as pool, giving you the chance to interact with others.
7. Acacia Grill and Club
Well known for their coveted cocktails, Acacia Grill and Club located along Mama Ngina Road should be your first stop if you are looking to unwind in a serene environment, far from noise and rowdy crowds.
The grill area offers you various delicacies to indulge in, and once the foundation is set, let the drinks start flowing; whatever your preference is.
The sitting arrangement gives you the liberty to interact with others and also gives you plenty of space to showcase those dance moves.
8. Mojitos Lounge
Located along Moi Avenue in the CBD, its strategic position makes it easily accessible, hence is one of the most frequented clubs in Naivasha.
The services are equally top-tier, from exemplary culinary service to friendly staff and discounts on drinks.
Top up your experience with next-level entertainment with karaoke sessions, live bands, seasoned and new artists performing, a resident DJ and a hype man that will not disappoint.
9. Cephas Lounge
Located along Kenyatta Road, Cephas Lounge offers you the chance to unwind in a cool, relaxed atmosphere.
Begin your night by savouring their tantalizing meals; you might want to try the fish alongside Ugali.
Whiskey, gin, beer and even wine are all available, as well as soft drinks and beverages.
Security is tight, and the parking facilities are ample, so you need not worry about anything.