Athi River is among one of the few least explored places in the country, yet it has so much beauty and ambience to offer.
Found in Machakos County, Athi River is the place to visit if you are looking for a subtle getaway on a weekend, whether on a budget or looking to spend luxuriously.
There are a couple of ways to get to Athi River depending on your location; with the easiest and most convenient being via road as you get the opportunity to sightsee along the way.
The Jomo Kenyatta International Airport is located a few kilometres from Athi River town. Also, the Standard Gauge Railway terminus is in Syokimau which is a small distance from Athi River, making it an easy alternative to get there.
It is predominantly considered a land for the Akamba, a subgroup of the Bantu community; giving you an opportunity not only to learn their history but interact with their diverse culture as well.
Here is a list of things to do and places to visit in the beautiful lands of Athi River
Nairobi National Park
This park is located on the outskirts of Nairobi city, just a few kilometres from Athi River town. The park is home to a wide range of animal species, ranging from antelopes, rhinos, elephants and monkeys.
Safari tours are offered at the park where wardens and tour guides take guests on game drives to interact with wildlife in proximity, so make sure to put this on your bucket list.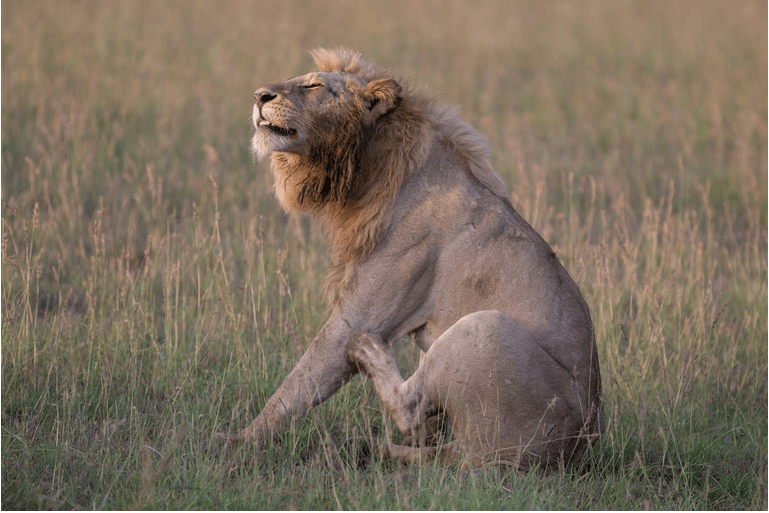 Apart from animals, a wide array of birds is found at the park, which makes quite a beautiful sight with their different colours, not to mention the chirping that is music to anyone's ears.
The park, covered in dense lush green vegetation, is ideal for nature walks that help you wind down and are so therapeutic; if you fancy solitude and some alone time, this would do you good.
The scenic park also offers additional facilities for functions such as weddings and corporate events that need outdoor scenery.
Team building activities, group outings and picnics would thrive here, all you have to do is bring your energy and some good food, and then you are good to go.
The stunning scenery would be perfect for photos, so bring along a camera and your fire poses with you.
River Athi
This is one of the top attraction places to visit not only in the region but the whole country as well. It's also known as the Athi-Galana-Sabaki River and is the second largest in the country.
Its source is the Nairobi National park and drains its water into the Indian Ocean. Athi River town actually got its name from this scenic river since it passes by the town on its way to the Indian Ocean.
If you fancy a trip to the sandy beaches of the Indian Ocean, we have a guide on the things to do in Malindi and Lamu
It is quite exciting to see the waters meander at such close quarters, so you should make a point of stopping by.
The river serves the locals their domestic purposes, and it is quite commonplace to see people swimming and doing laundry in the river, so don't be surprised.
Lukenya hills
If you are looking for a place that will have your adrenaline pumping, engage you physically and help you burn some calories, then this is the right stop.
Lukenya is a vast open land full of rocky terrain that is suitable for hiking and other outdoor activities so make sure to wear bring the right kind of shoe.
The hike is suitable for both amateurs and professionals, all you have to do is let loose.
What's more is how different animals can be spotted along the way such as monkeys, wildebeests, gazelles and zebras, which is such an amazing way to climax your hike.
Quad biking is a top activity at Lukenya, where you get to cruise the land on a quad bike. You need not worry in case you've never ridden before, as it will take approximately ten minutes for you to learn, and then you are set for that exciting ride that will have you feeling pumped up.
The bikes are available for hire, both for adults and kids, at affordable prices. Should you wish to take on something less engaging, nature trails are plenty, ideal for site seeing and relaxation.
Nairobi National Museum
Found in Museum Hill, this is your go-to place if you are feeling artistic or interested in the history of Kenya.
The list of activities and things to see here is quite endless, starting with learning about the rich and diverse culture that the country has to offer.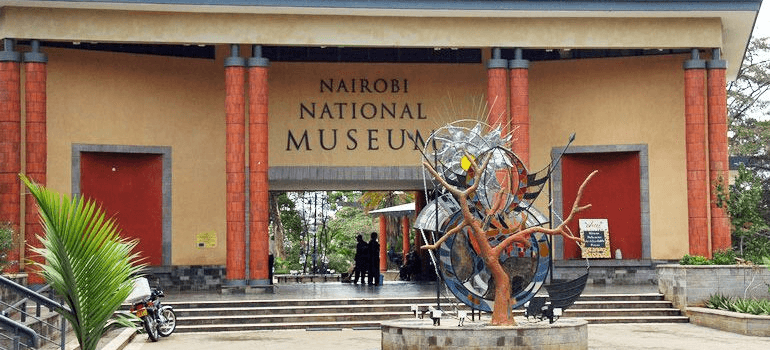 Artefacts belonging to different ethnic groups are stored here; artefacts telling about their history and way of life are in the museum.
It is intriguing to learn how diverse culture can get, and how the communities have managed to strike a balance between culture and modernity, so if history interests you, consider stopping by.
For those with an eye for art, galleries are found within the museum, where exhibitions are constantly held and artists get the opportunity to showcase their prowess.
There is a botanic garden, well mowed with beautiful flowers, where you can sit and relax your mind. Nature trails are also found within, perfect for those solo walks that help calm your thoughts.
If you wish to luxuriously spend, shopping facilities are within the museum that will satisfy your taste.
Dining facilities within the museum offer exemplary culinary services to guests, both in local and foreign dishes that will have you craving second helpings.
David Sheldrick Wildlife Trust
This is a monumental, state-of-the-art facility located near the Nairobi National Park.
It was founded in the 1970s by Daphne Sheldrick, the late David's wife, with the aim of recognizing his efforts toward wildlife conservation.
Primarily, the facility aims to care for endangered species and offered animals that lose their parents to poachers and forest fires.
Over the years, it has been recognized as the most successful animal rescue facility and has even won awards for the same.
They mainly focus on young elephants, which they care for about three years and are then transferred to Tsavo National Park.
Other animals found here are rhinos, which get hunted down by poachers for their husks, and are on the brink of extinction.
The keepers at the facility will take you through the park, explaining the history of each animal and occasionally letting you feed them, so don't forget to tip them on your way out for their commendable job.
Stoni Athi Resort
Also found near the Nairobi national park, this is your go-to place if you are looking to relax and eat good food. It is especially suited for family setups and group activities, and the list of activities to engage in is quite long.
For starters, they have an outdoor pool, both for kids and adults, that will give you the ultimate swimming experience in case the temperatures get unbearable. Guests even have the luxury of enjoying cocktails as they sunbathe by the pool.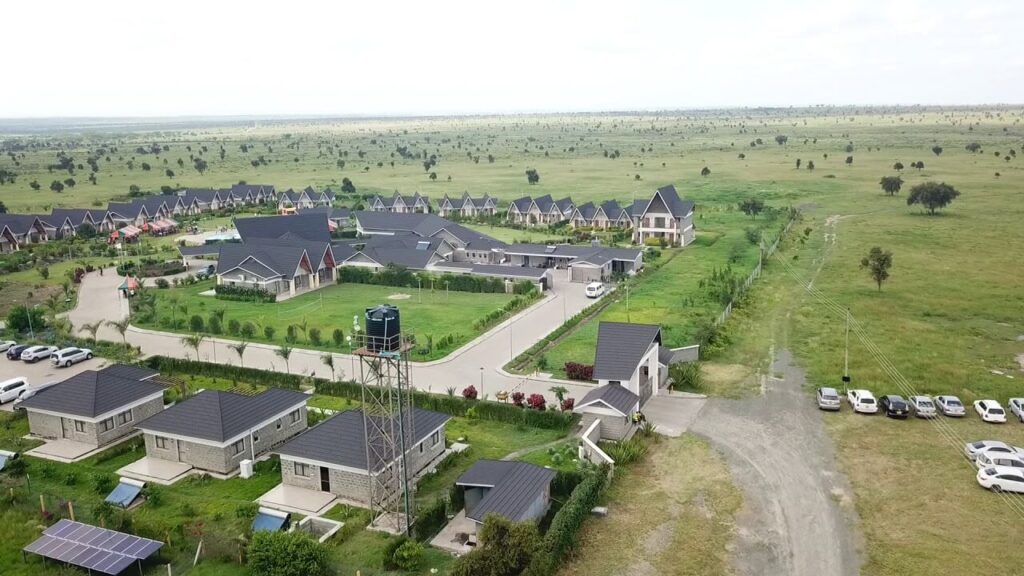 If you are feeling some nature vibe, the resort has you covered with stunning views of the vast lands beyond, as well as bird watching which is quite therapeutic.
Enjoy the unbeatable view of the sun setting on the horizon that will instantly have you feeling young and romantic.
The spacious facility is ideal for team-building activities that will strengthen the bond between you and your friends or family. The activities include bike riding, playing chess and there is a volleyball pitch for you to try out.
The chefs at the resort do not disappoint, as they possess top-tier culinary skills in both local and international cuisines.
Their hospitality is one to behold, with staff that is very friendly, 24/7 services, ample parking, stable internet connection that ensures you keep tabs on the surrounding happenings, and security that won't have you thinking twice about your safety.
Whistling Morans
For the adrenaline junkies and the speed maniacs, this is just the place for you and your family.
Situated within Athi river town, the Whistling Morans is a track course for you to practice racing and is ideal even for kids.
You need not worry, even if you are a beginner, as the instructors will take you through every step till you get the drift.
Racing is a good way to blow steam and let loose, especially after long periods of hard work, so consider visiting the place.
Whistling Morans is especially busting with activities on weekends, but if you don't fancy a crowd, you could visit on a weekday.
Aside from racetracks, they have a pool for both adults and children, and an equipped playground with swings, trampolines and slides for your children to burn off some energy.
They also have an onsite restaurant, so if you feel famished you only need to make a dash and your needs will be catered for.