From the late 90s to early 2000s, Kenya has seen an influx of Chinese expatriates looking to settle in the country.
Currently, the population of the Chinese in Kenya stands at roughly 50,000. With the settlement of the Chinese came a new breed of culture, like how they dress and most importantly their traditional cuisines.
This has led to notable restaurants being set up to give locals a taste of these tantalizing meals. Below is a list of the most popular Chinese restaurants in Nairobi;
1. For You Restaurant
Arguably the most popular facility serving Chinese food, For You, situated in Valley Arcade along Gitanga Road offers you the chance to try a variety of Chinese dishes at quite reasonable prices.
From starters like fish fingers to special dishes like Bok Choy veg, seafood, soup dishes and noodles, you'll be spoilt for choice on what to indulge in.
They have children-friendly dishes and a play area to keep them entertained.
Top this experience up with a variety of desserts, and you'll have reasons to go back for more. They open daily at 9.00 in the morning and close at 11.00 p.m
2. Zen Garden
Established in 2008, Zen Garden, located in Lower Kabete has gained a reputation over the years for its services that fall nothing short of excellent.
The area surrounding the three-in-one facility is full of serenity and ambience; exactly what you need to wind down.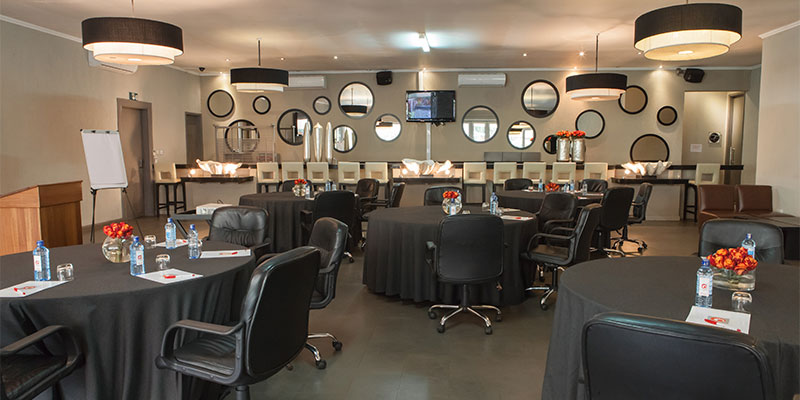 It features an oriental restaurant, serving cuisines from Asian countries, a pâtisserie serving traditional pastries, and a conference facility that is up for hire.
Their menu is detailed with hundreds of dishes to choose from, all tastefully made with Chinese recipes. They are open daily from 9.00 a.m to 11.00 at night.
3. Taste Of China
Popularly known as TOC, this restaurant offers you exactly that; a taste of China's dishes. They are located on the 12th floor of TRV towers in Parklands.
The interior is tastefully furnished to give you that homely feeling, with soothing music playing.
Whether you like your food really savoury or mildly spiced, they have several options to choose from.
Starters, main meals and desserts are all available, and a wide range of drinks as well.
They open from Tuesday to Sunday, from 11.30 a.m to 3.00 p.m, then reopen again at 6.00 p.m and close at 10.45 at night.
4. Tin Tin Restaurant
One of the longest-serving restaurants located in KICC, along Harambee Avenue, CBD.
Tin Tin, established in 1978 has consistently proven to be a high-quality restaurant serving both oriental and continental dishes, tailored to suit your satisfaction.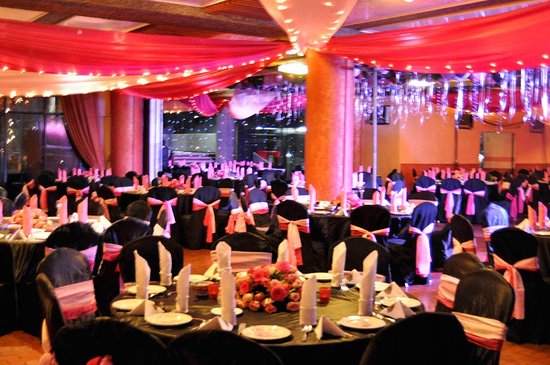 The staff is really friendly, and their services are quite fast. The food will not disappoint, so feel free to try out new dishes recommended by the chefs.
They are open from Monday to Friday, 9.00 a.m to 6.00 p.m, and on Sundays from 10.00 a.m to 3.00 p.m.
5. Fang Fang Restaurant
Located in the Kilimani area, Fang Fang is another popular stop for lovers of Chinese food.
They pay special attention to their culinary skills, using just the correct spices to give you that Chinese experience.
They have both an indoor and outdoor seating plan. The indoor area is calm and relaxed, ideal for peace lovers. The outdoor area gives guests the chance to interact with nature and breathe in the fresh, crisp air.
It is suited for family and group hangouts, and a kid's play area is available.
6. Yue Hai restaurant
If you're craving the taste of traditionally cooked noodles, alongside other savoury dishes, the Yue Hai restaurant located along Kayahwe Road, Hurlingham, Kilimani has you covered.
They have a wide range of oriental dishes, from seafood like fried prawns, to noodle and mushroom soup, mutton hot pot and special dishes like pork with meicai. They have a wide range of drinks to choose from as well.
They open daily from 11.00 a.m to 11.00 p.m
7. Panda Chinese restaurant
Looking for a high-quality place that will give you value for money? This restaurant is your go-to place.
It is one of the pioneer restaurants in Nairobi serving Indo-Chinese food, all at pocket-friendly prices.
Their menu is detailed with a variety of options, from starter packs to main meals, desserts and drinks. They open on weekdays from 8.00 a.m to 5.00 p.m, and on Saturdays from 8.00 a.m to 12.00 p.m.
If you are in the mood for more foreign cuisines, why not try out the best Indian restaurants in Nairobi?